We have those days in life that we will always remember, our high school graduation, our wedding day, when our first child was born, the day we got a big promotion, whatever it may be. Then there are those days, which are further between that not only will we always remember but that change us forever.
For me one of those days was the first time I attended the
Power of Mom's Conference
.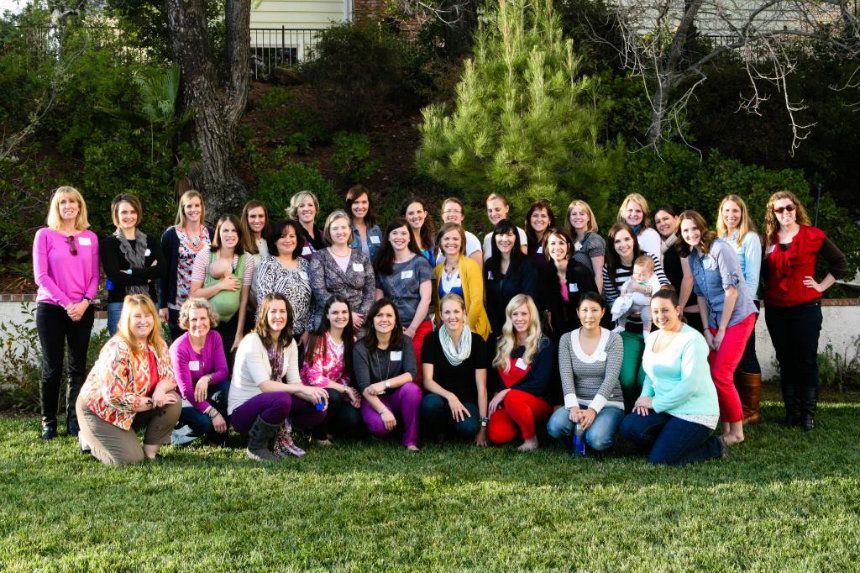 This picture is actually from my second Power of Mom's Retreat I attended
I always knew I wanted to be a mom, even hoped I could stay at home with my kids like my mother did with me; what I didn't fully understand is just how dang hard some days were going to be, how boring and even how overwhelming. Don't get me wrong there are good days and things are great when the good outweigh the bad but what can I do to tip that balance even more.
At the
Power of Mom's
conference, I was surrounded by women in all stages of motherhood and all women who wanted to have a few more good days, even really enjoy this journey.
I left the conference feeling inspired, feeling like yes it is an amazing and great thing to be a mother and with real concrete ideas to help me not only survive but love motherhood. Ideas for how to organize my life so I don't feel like I am always buried in the next pile (mental or physical), ideas for how to get my kids to want to help out and contribute more in the home; ideas of how to take care of myself, as Mommy is a person too!
That day changed my life; I have even since become part of the board running the twitter feed for
Power of Moms
.
Their website offers daily articles and posts from mothers that won't leave you feeling like, I am not good enough but just the opposite that I am good, I can do this, here is how I can do it. They even have the
MOM system
that helps you know what to do with all those papers that your kids come home with and come from life.
In October there will be another
Power of Mom's retreat, this time in Phoenix, Arizona
on October 18th and 19th. If you live around this area, sign up and go! Think of it as an early Christmas present to yourself and your family. If you know anyone that lives in the area, tell them about it! They will not regret going.
If you have any questions about Power of Moms and what they offer please ask.
Have you ever had a day that totally changed you?