Need a smile? Had a hard month and need to find something good again? Or had a great month and can't wait to share? Join in with 10 Things to Smile About this month. Look back over the month and share what made you smile. Linky will be open for two weeks, so plenty of time to join in. Just please grab the button to add to your post (just copy all the code below the button)
Last Tuesday Every Month
Ten Things to Smile About: October
1. Kids all ready for Halloween
Alex wanted to be a ninja so she could be sneaky, Lucas' costume consisted of a mask and a sheet from the thrift store we cut a head hole and arm holes in, so easy!
3. Fun visit with my in-laws
5. Beautiful flowers, changing seasons (sort of) and rainy days
Yes, I like rainy days since they are so rare in SoCal
7. Lunch dates with my little man and this picture especially
8. Pumpkin carving!
9. October Birthdays!
Got clothes, money, chocolate, a purse and wallet, and the chair I am sitting on for my bedroom
10. Going to the pumpkin patch with friends
October was a good month!
What made you smile in October? Remember the linky will be open for two weeks, so join in!
Since it is Tuesday I am linking up with some other great Tuesday meme's. IA and Shawn's Talk to Us Tuesday and Stacy Uncorked's Random Tuesday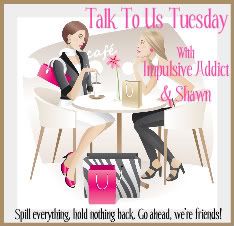 And one last thing! The winner for the e-version of The Christmas Collection has been drawn!
a Rafflecopter giveaway