I have had a couple of more serious posts this week, so time to chill a little with some Old School Blogging with
Elaine
and her co-host this month
That's Vandy
.
#OSBlog!
Where is your cell phone?
In my jeans pocket- which is why all of my pockets of my pants are kind of wearing thin at the bottom of the pockets.
Your significant other?
My husband to whom I am very happily married for 12 1/2 years and am so excited about our date tonight to see Catching Fire!!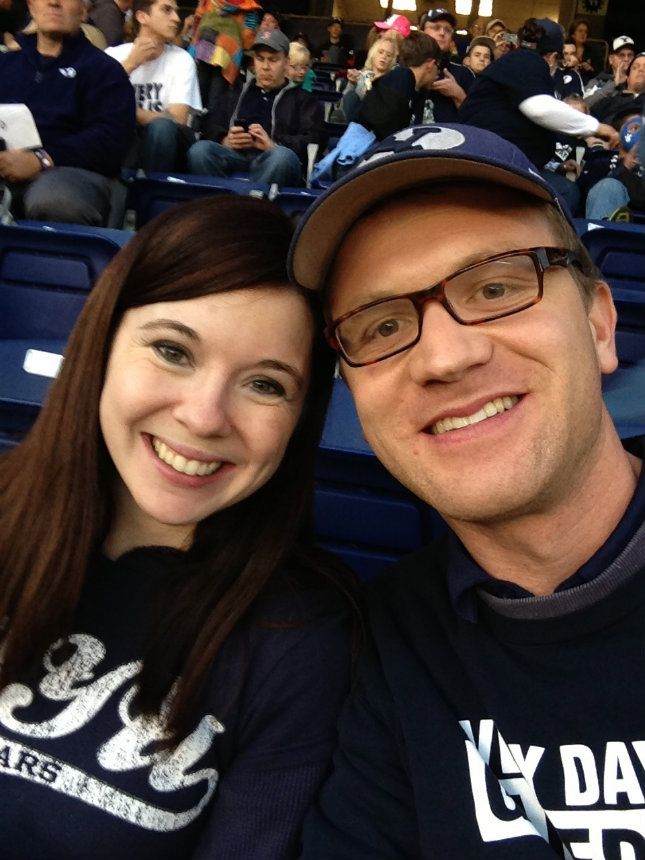 Old picture (good for Old School Blogging) from last year at BYU's bowl game
Your Hair?
Really needs to be dyed again! Been getting gray hairs since I was 18! But this was a great hair day a few days ago!
Your Mother?
Is the most amazing example of serving others and patience! Also, is going to be at my house on Monday!! Yeah!!
Your father?
Is scary to a lot of people who don't know him as he has the driest sense of humor; but really has become one of my best friends and someone who I love talking to almost every morning.
Your favorite thing?
getting lost in a good book, especially if everything around me is done so there is no guilt in doing so (so yeah rarely happens)
Your dream last night?
I was back in high school and it was fall play time and the director was being crazy and can't remember much after that.
Your favorite drink?
Sonic's cherry limeade
Your dream/goal?
I have a couple that are both on my mind- 1st to be a published author, need to work on my book more! Second- to have a really successful photography business where I specialize in newborns.
The room you are in?
The family room
Your fear?
To lose my husband or kids in some awful way
Where do you want to be in six years?
Settled- in a house that we own because we aren't moving anymore, but who knows in this industry.
Where were you last night?
Right here at home.
Missionaries from my church
were over sharing a message with us and finding out what my family's plan is to be good examples and missionaries ourselves.
What are you not?
A liar, a cheat, a partier, someone who walks on the wild side
Muffins?
the food or the one around my mid-section? I like the first kind, not the later.
One of your wish list items?
Canon 5D Mark iii
Where you grew up?
Illinois, tornado country, see
my post from Tuesday
The last thing you did?
Get my kids into bed and now writing this post
What are you wearing?
my very loved skinny jeans with the ripped up knees because they are so loved.. I need to go shopping.
Your TV?
A Sony- big and skinny, though my husband wishes it was even bigger; it's currently turned off
Your pets?
None- but had a dog growing up
Your computer?
Mac Book Air-- which I hook up to a Thunderbolt display for photo editing
Your life?
really pretty dang good and blessed, I am starting to feel a little unsettled though as we are hitting the 2 1/2 year mark in our current house and once we get past that it will be a record length. I love where we live but I think I just feel that itch to move around this time automatically now.
Your mood?
A little tired, a little anxious about all I have to do this weekend, excited for family coming into town
Missing someone?
My husband who is at a meeting but should be home soon
Your car?
A Blue Dodge Durango- no more minivan for me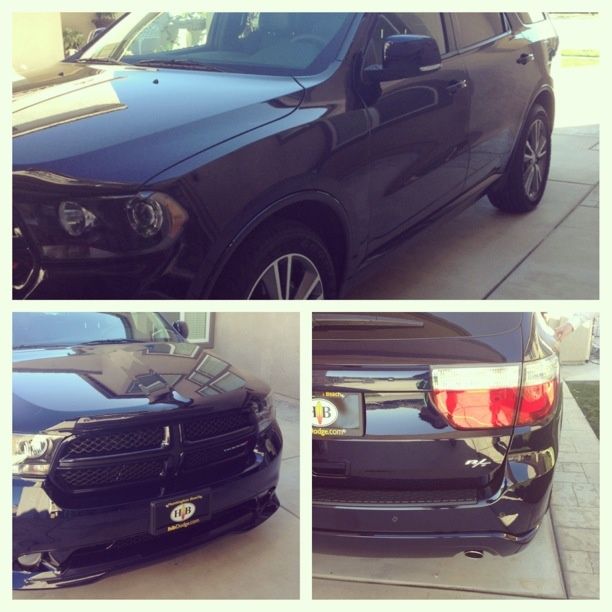 Something you're not wearing?
socks
Favorite store?
Home Goods and Ross (I know that is two)
Your summer?
seemed too long ago and went too fast
Like someone?
Yes, all of you wonderful people who read my blog
Your favorite color?
BYU Blue, though I look great in purple
When was the last time you laughed?
today
Last time you cried?
few days ago as I was reading this article about
Mormon missionaries that were trapped in a house
during the typhoon in the Philippines.
What is one thing on your to-do-list?
Family photo shoot - going to try some new locations, excited!
That was fun! You should join in. When was the last time you laughed?
Next week
- will be the big announcement of all the great prizes you can win as part of the Review Extravaganza, plus the rules of how to play along.