Lately I have found myself searching the internet, looking at the floor plans of new homes being built in my area, drooling over the extra square footage, the possibility of have a craft room. Then I look up and notice our awful flat paint that is a great color but is not a good idea with kids in the home.. and it just make me want to move.
Actually I just want to magically transport one of those new houses right in place of where we live now, as I love our location and our corner culdesac lot and the schools.
The home I live in really is pretty nice, but it isn't ours we are just renting and lately I just have this fear that our landlord will say he wants to sell it thanks to the rising house prices.
That leads to another problem, could we even afford to buy a house where we now live? Living in Southern California is not cheap, I could get the same house in a different state for a fraction of the price.
My husband has a great job, well a great job that he works 60-70 hours a week, is extremely stressful, is hard to take time off from, and an almost two hour commute.
I find myself quickly slipping down this path of "if only" and greed and lust. It is amazing how quickly the green-eyed monster can take over.
But then I stop and I see a picture of Ryder as a newborn-8 weeks early- and I remember back to those weeks
he was in the NICU
.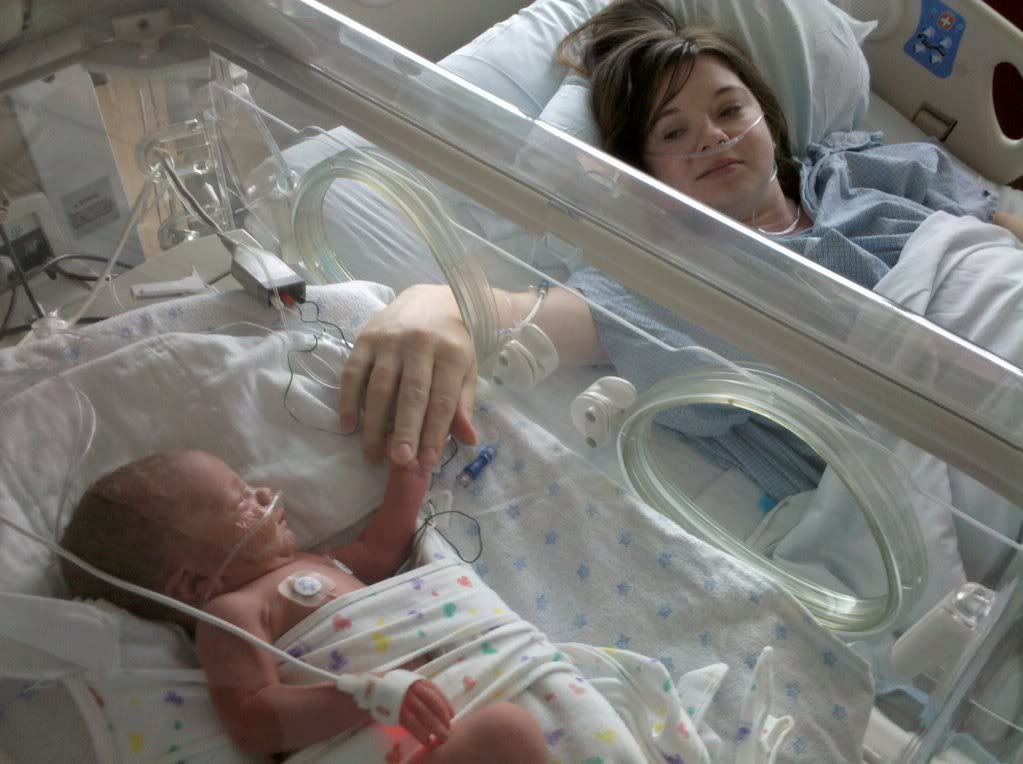 At that time, what my house looked like didn't matter, heck I
wasn't even in my home state
. What I wore didn't even matter (I made many trips to the NICU in my hospital gown). What mattered was that little precious life, just being there; just sitting there for hours holding him against my chest.
That is what matters- the people, the love, the friendships, the safety and security.
The peeling paint and marked up walls, the garage that is overflowing with things as we don't have quite enough room to store everything, those things don't matter.
It is an ever constant battle, as that green-eyed monster is good, he knows just how to get to me; but at least for today, I am not going to let him win. I am going to stop and see the little things, stop and get down and play a game with my kids, stop and enjoy the view, the sunset, even the winds that are wiping through our area now. Time to be truly present and enjoy the good things of the moments. Simple and imperfect as they may be, but they are real and it is what matters most.
Pouring My Heart Out With Shell Today