No one likes being woken up in the night. I have had my fair share of being woken up by crying babies, by kids needing to go the bathroom, kids getting sick, and even once Lucas falling out of bed and cutting his head open requiring a trip to the ER (while on vacation of course).
But the way I was woken up late Tuesday night, early Wednesday morning left me on edge for the rest of the night.
Around 1:30 AM, I woke up to what sounded like a huge explosion while the house literally seemed to jump; then everything rattled for about 3-5 seconds. Eric and I both bolted out of bed running to the kids' bedrooms.
Eric ran to Lucas' room and I ran to Alex's. Alex seemed half in a daze and said she thought something fell off her desk. I told her we would look for it in the morning and that it would be okay. I then hurried in to check on Ryder, thankfully he was still sleeping.
I checked again on Alex who was already settled down and almost asleep. Then I went in to see Lucas. Eric had been talking with him and Lucas definitely looked very startled still. Eric then went downstairs to check to see if there was any damage. I sat on Lucas bed and talked with him, rubbing his back and grateful for the darkness as I didn't want him to see the tears running down my face. Thankfully I managed to hide my emotions and fear pretty well, despite the tears, and he soon was settled enough for me to leave.
I headed downstairs where Eric was looking throughout the house, thankfully there was not any damage, even all of the pictures were still on the wall.
I went upstairs and jumped on-line to find out the report- it was a 4.4 which isn't really all that big (for California standards) but the epic center was only miles from our home- which definitely makes it much more intense.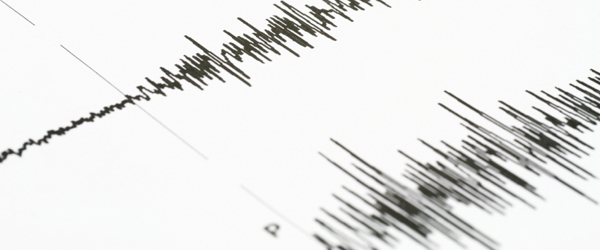 I got back into bed and listened as my house continued to shake and groan- this time from the horrific winds we have been having since Monday, winds with huge constant gusts strong enough to make you think it is going to blow the windows out.
I finally did manage to get back to sleep about a hour later and am really hoping not to repeat that night again anytime soon. I have lived in California for over 5 years now but I don't know if I will ever live her long enough to not get shook up from an earthquake.
Have you ever experienced an earthquake?