Time for Friday 5 (#Friday5), sharing 5 thoughts and 5 pictures from the week. Now with a weekly guest co-host.
This week's co-host is Casey from
The Starnes Family
. I met Casey in real life a a couple of years ago as both she and I crashed a luncheon of a group of bloggers who had yearly get together.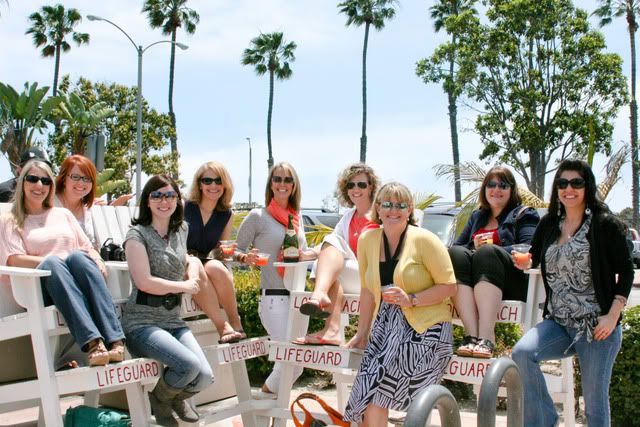 Me in front in the gray and boots and Casey in the yellow
I just met her briefly then but since have really come to love her blog. Besides her family blog she has started an awesome
Disney Land Resort Prep School
- an amazing site with insider information to having a great Disney vacation. Please go like her
Facebook page for DLR Prep school
.
I asked Casey 5 questions:
1. How long have you been blogging?
I have been blogging since July 2006. I started when we moved out of Texas to Denver as a way to keep family up to date on our children. Then, we had another child and moved again and again and it's grown into an online journal for our adventures.
2. What is your favorite part about blogging/least favorite part?
My favorite part of blogging is the connection to people across the U.S. that I would have never otherwise met, including you, Emily! (We met through Impulsive Addict.....whom I met randomly via blogland). I have formed deep, meaningful relationships with women across the country and I value these friendships in a way I never anticipated. I truly don't have a 'least favorite' part of blogging. I've tried hard to enjoy the good parts of this life online and avoid the tough parts I see others encounter. I feel lucky!
3. Have
you seen any good movies lately?
I saw every film nominated for Best Picture by the Academy and many others! Movies are my escape and I see one or two a week, almost always solo with lots of buttered popcorn. Recent favorites include Philomena, 12 Years a Slave, Wolf of Wall Street and Dallas Buyers' Club. Looking forward to Fault In Our Stars.
4. If money didn't matter, what would be your dream job?
If money didn't matter, I would do exactly as I'm doing now, which is freelance travel writing and contributing to DLR Prep School, my Disneyland planning site. Writing is my passion and I love Disneyland like many do, so to be able to write and teach people how to get the most from their visits makes me happier than any other job could, I believe.
5. What is your favorite dessert?
I'm not a big dessert fan, so I would probably trade a sweet offered to me for something salty instead - maybe a pretzel from Disneyland or popcorn at a movie!
Thank you so much Casey for co-hosting with me! Now for my Friday 5.
1. Ever have a moment that makes you think you should just go back to bed? On Monday as I was heading to work out class, I got out to the car realizing I forgot my sunglasses. I went inside and could not find them, I looked in my usual places and then quickly gave up. I went back out to the car and told Ryder I was looking for my sunglasses.
Ryder: "Then you found them."
Me: "No, I looked but I couldn't find them."
Ryder: "But you have them."
Me: "No, I don't, I couldn't find them."
Ryder: "What's on your head?"
At this point I reached up to feel my sunglasses, on my head. Oh boy.
2. I could never be a fashion blogger. Every morning when I wake up my line of thought goes something like this, oh man, I have that meeting to go to tonight, I guess I need to find something nice to wear.
3. Ryder asked if I wanted to hear the song he made.
"I look out the car window and see a green light and say (now more in a talking voice) 'Mom what does that mean.' I look out the car window and see a yellow light and say "Mom, what does that mean?' I look out the car window and see a red light and say 'Mom, what does that mean?"
I love that kid
4. Ryder gave his first talk in Primary this last Sunday. He did such a good job and did not seem nervous at all!
5. Today is a very special day, it is my husband's birthday! We will be spoiling him with dinner, lots of presents and a cake of course. I am so in love with this guy and couldn't imagine my life without him. He truly is my best friend and takes care of me like no one else can.
What is your Friday 5 for this week? Also if you would like to co-host, e-mail me at emmy (at) emmymom2 (dot) com.