This
week's book
is my tribute to all the cute kids books out there that are a little interactive or books that are more than just pictures and words on a page.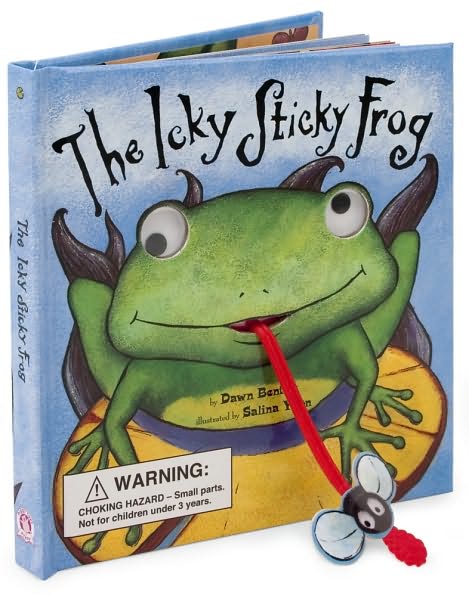 A book I love is
The Icky Sticky Frog
by Dawn Bentley, illustrated by Salina Yoon.
Notice the tongue, hence the "interactive" part. Our copy is actually missing the tongue, as we bought it at a thrift store, but I love it anyway.
The whole story rhymes and it is a big fish being eaten by a bigger fish kind of tale.
My favorite line: "Woop! Out came his tongue so sticky and long and SLURP! Now the beetle was gone."
The illustrations make it even more adorable. It is a very quick read to with just the right amount of repetition for little ones.
It is good for the "I want one more story" category.
And the ending is the best!
So enjoy!
{Picture courtesy of here.}