All of us are afraid of something. Spiders anyone? Monsters? The Dark? Some of these fears are very rational and even help us stay safe; fear of unknown men walking towards you in a dark alley (oh, I want to go read Twilight again now). And some fears... well some are a bit bizzare, irrational. I have a fear. I am afraid of security gates.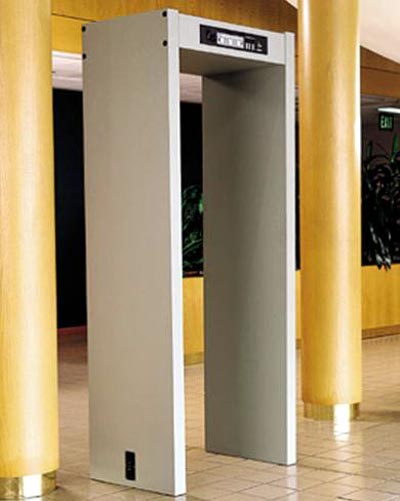 Yep, those things in airports, at library's, court houses, even at some schools.. afraid of them all. Why do I have this fear? Glad you asked.
I was probably about 9-years-old. I loved books. I loved going to the library and getting a pile of books. I even had my own library card. On one such occasion I had a nice pile of books. I took it up to the librarian. She was on the phone but she took my card and started scanning. Then she passed me my card and books with a smile. I grab my books and headed for the door, on my way out I passed through the security gates, and yep you guessed it, they started beeping. I stood there terrified not knowing what to do. Did I also mention that as I kid I hated getting in trouble, in fact I was probably a bit of a brown noser. So here I am, the gate is beeping and I don't know what to do! The librarian, who finally got off the phone, comes over... turns out she forgot to scan some of the books, opps!
Ever since then, when I walk through a security gate my heart jumps a beat... still to this day, even after walking through a security gate almost weekly when I was a foster care worker for DCFS; oh and did I tell you the gates beeped on me there to.. turns out I had a fork in my work bag (hey I needed something to eat my lunch!) I had to either take it back to my car or throw it away, I opted to throw it out.
So lesson learned, make sure the librarian isn't distracted and never carry a fork in your bag.
What are your fears?