This turned out to be one of my favorite
Time For Tot's
day. For the last week, every night Alex has chosen
C
a
ps For Sale
by Esphry Slobodkina for her bedtime story. This is a story of a peddler who makes his living selling caps, which he takes around with him by wearing them all on his head. The trouble begins when he takes a nap under a tree and a bunch of monkeys steal his hats!
One of my best friends from Mesa, told me how she and her kids acted out this story one day. So I decided to google
Caps for Sale
and see what I could find. I got a lot of the inspiration for this day from
Teaching Heart
and also
Hubbard's Cupboard
.
We began the day by acting out the story. I read the story while Lucas and Alex took turns playing the parts of the peddler and the monkey.
Then since I had just said the word "cap" who knows how many times while reading the story; we talked about words that rhymed with cap. Lucas and Alex helped me think of the words and I wrote them down.


We then did our monkey worksheets. There are dots on each hat and you have to count the number of dots and match it up with the right monkey. I made my monkeys a little smaller than the template because I am cheap to save paper. The kids cut out the hats and then matched up the right hats. We also talked about who would wear the different types of hats.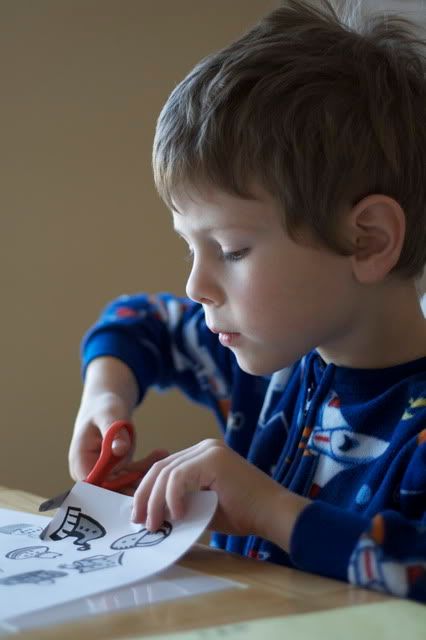 And since each cap costs $.50 as it says in the book, we got out some dimes to count out $.50 for each hat. Lucas ended up liking this part so much, that I wrote different money amounts on each hat and he sold me hats while I counted out the money.
And then, well we had to act out the story a couple more times. This time we put my photography backdrop stand to good use, and even had a tree that I quickly made out of construction paper.
**************************