Yesterday was the first day of my third trimester, so I am 27 weeks or 6 & 3/4 months. So on the final stretch. Thankfully, overall I have been really healthy this pregnancy. I do have a hernia (so can't lift anything heavy), and am getting some serious veracious veins in one leg, but otherwise I don't have much to complain about. According to my iPod app, the baby probably weighs about 2 lbs and 3 oz now and is 14.4" in length.
But you know, I am just a bit worried that he probably weighs more like 3 lbs already. During my last ultrasound he was measuring good in length, but girth wise (i.e. chubbiness) was measuring a week big.
And well, here is some other evidence.
Here I am just a little over 1 month before Alex was born, she was 2 weeks early so probably about 35 weeks or so in this picture.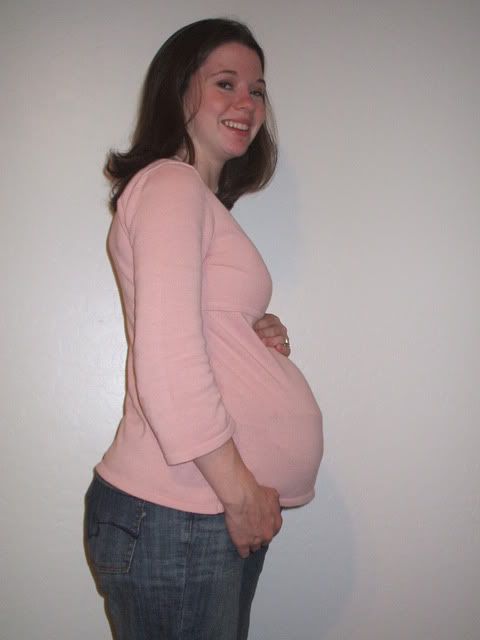 And well, here I am yesterday at 27 weeks...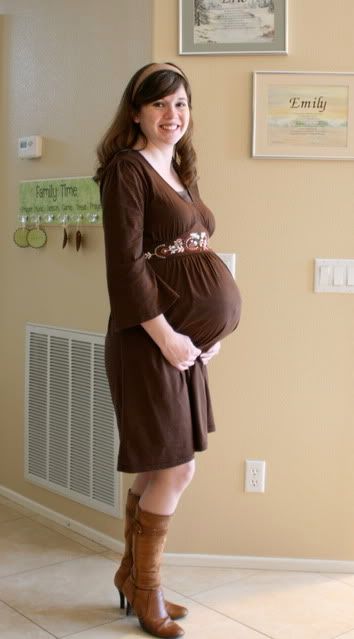 Yeah, I am getting more and more happy that this one will also be a scheduled c-section, as I don't think there is any other way this baby would be able to come out.