Oswald Cuties
has recently started a photography meme for those of us that sometimes just want something easy and simple to do on a Monday. This week's theme is collages.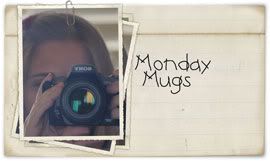 Last week I also received the Happy 101 award from Jordan at
Mean Mom Academy
and Mandy from
Suburban Stereotype
thanks so much ladies!! You should check out both of their great blogs! With this award you are supposed to list ten things that make you smile or happy. (kind of like my
Ten Things To Smile About
that I do each month) Jordan, for her list used pictures to make a collage, so hey; why not kill two birds with one stone?
So here are ten things that make me happy presented in a collage; all are pictures I took.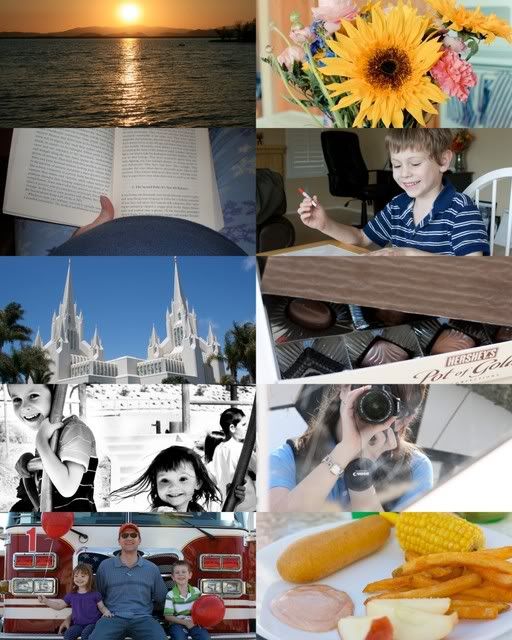 1. Sunsets
2. Flowers
3. Getting lost in a good book
4. Seeing my kids accomplish something new or hard
5. My faith and religion
6. Chocolate
7. When my kids get along and play nicely together
8. Taking pictures
9. My family
10. Beautiful weather that we can eat dinner outside
And now I would like to pass the Happy 101 award on to (and no you don't have to do a picture collage):
-T. J at
Any Given Moment
-Molly at
The Snyder Five
-Cecily at
My Chaos My Bliss
-Jenners at
Life with Little Ones and More
-Lourie at
CA Girl
-Heather at the
Oswald Cuties
-Heather at
504 Main
-Hippie Mom at
Hippie Mom
-Em- At
Emilisq
So check out these great blogs... and there are so many others that I love too that I could have given this award to but I just had to stop somewhere or I would never get this post finished.
And this Month's
Ten Things to Smile About
will be posted a week from tomorrow on Tuesday the 25th; so get your lists ready and come back and link up with Mr. Linkey