My blogging friend
Erin
recently had her baby too (though she was supposed to have hers already). She said she was almost afraid to post pictures of her baby on her blog as she was not happy with how any of them were turning out. So I sent her an e-mail with a few basic tips for shooting people (different rules would apply for shooting things like scenery) and figured I would share them with you. Try these and I think you will be amazed at how much your pictures improve.
-
First
get some good natural light. I love shooting next to a big window. Don't shoot into the window though, be parallel with it. Also, you don't want the sun shining in so much that you can see the window pattern on the floor, you want that bright indirect light. And since you are shooting with this natural light turn the flash off! Direct flashes make people look flat, bring out flaws and just aren't as flattering. At times flashes are needed, but if you can shoot without one.
-
Second
get down on your kid(s) level. Adults often take pictures of kids from adult perspective, towering above them, but you should get down on the floor, even lay on the ground if you need to and then you are eye level with the kid(s) and can get a good shot of the face. Also if shooting the face close up, either shoot straight on, or from the top of the head looking down, otherwise you get some nice up the nose shots (which I did the other day by mistake..hehe)
Up the nose shot-
don't do this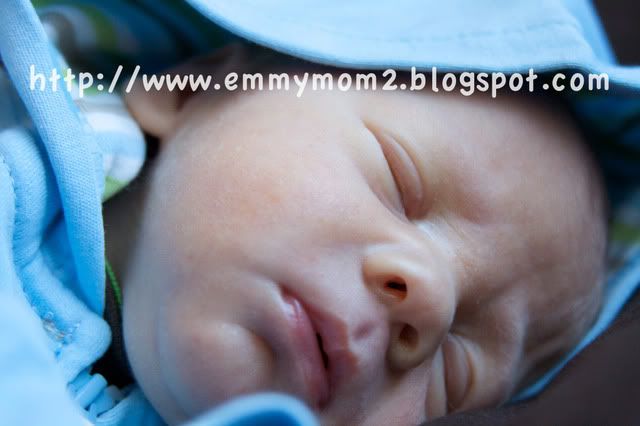 move over one step to the right, and much better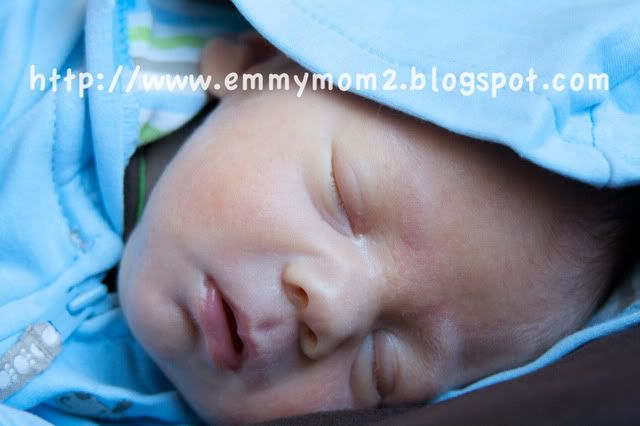 -Third:
Get in close! No one wants to see the stack of magazines or dirty laundry in the background. Get in close to the kid (or zoom in) and then get in even closer and you will probably be at the right distance.
I'm picking on the wonderful NICU nurse that took this.. so much distracting background.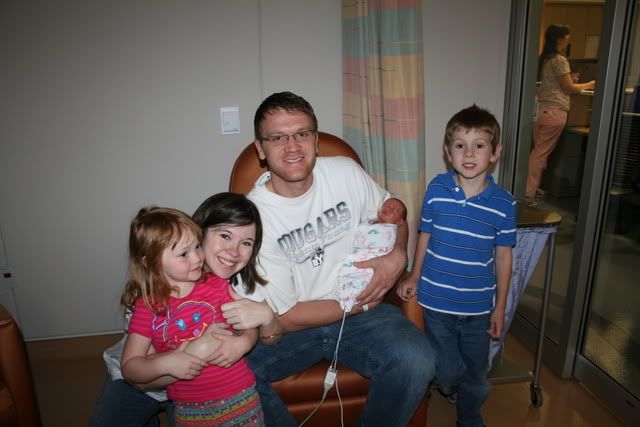 A little bit of cropping.. and much better (though it could be cropped more)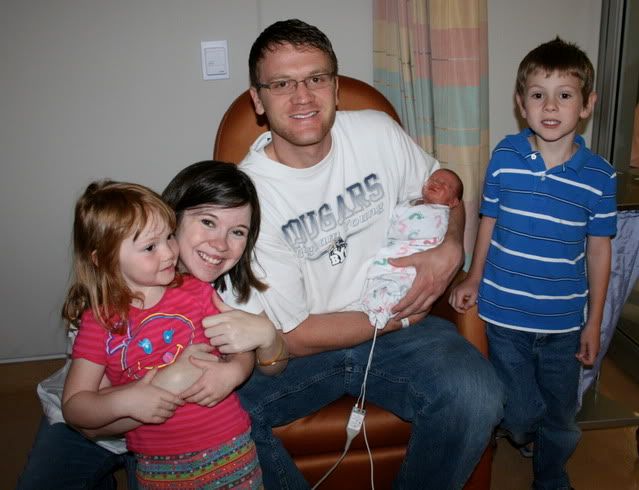 Hint: You do not want to rely on post-picture cropping to get rid of the distracting background, the more you crop a picture then the smaller you will be able to print it before it gets blurry.. so better to just get in close.
Try these tips out, I think you will be amazed at how much better the pictures can look. Just beware
if there is not enough light then the pictures will probably be blurry.
And here is a link to a post I wrote about light way back when about 5 people read my blog