What is
Ten Things to Smile About
? It is my and your chance to look back at the month and find the good things, the funny things, the things that just make you smile. Life often is hard and it is easy for those little things to go unappreciated, so now is your chance to remember. So write your list, link up. Add pictures if you like or just simply write a list. Can't wait to see what you smiled about this month.
So grab my button, write your list and link up :)
Ten Things to Smile About This Month
1. Yucky scary spiders that are good for really cool pictures espeically since they are outside were they belong.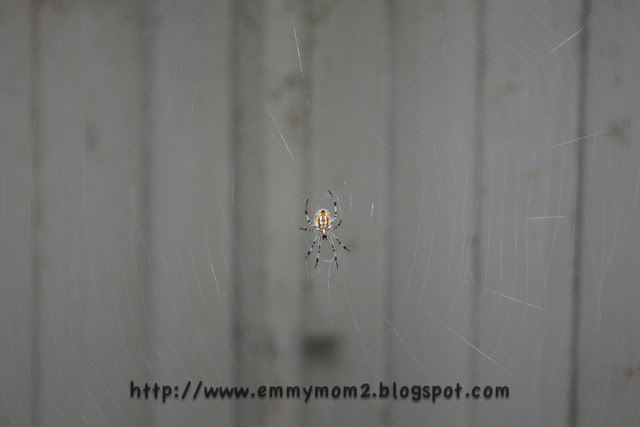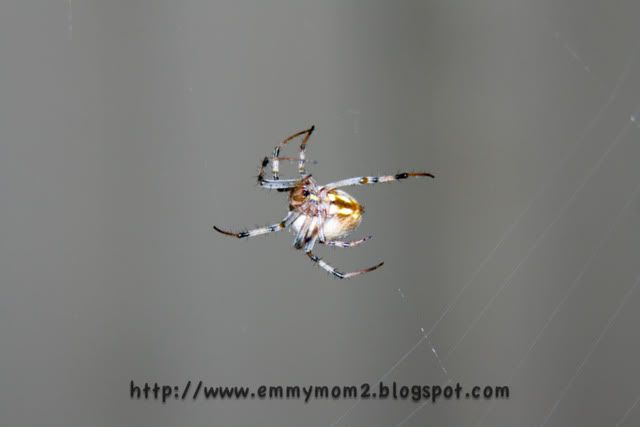 2. The fact that while many of you are reading this, Ryder and I are at the GI doctor hopefully figuring out how to get him some relief from his reflux.
3. Our Country's birthday! Even though I stayed home and missed the festivities.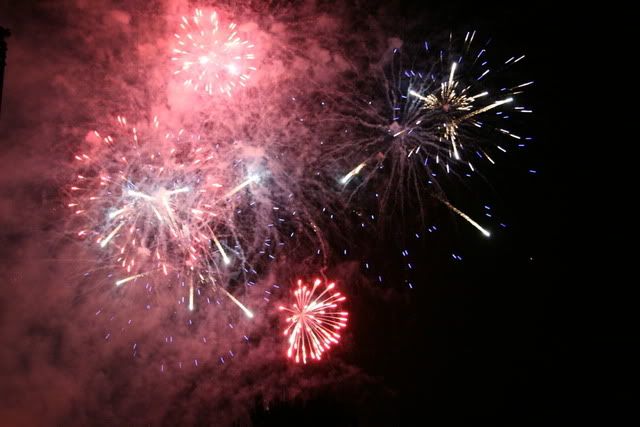 (picture I took of fireworks last year)
4. Taking Ryder to church for the first time, and me rocking my new shirt!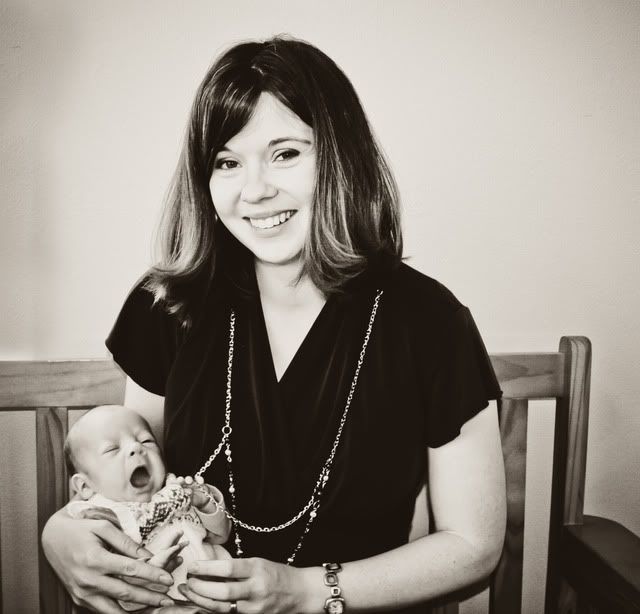 5. Children who wear buckets on their heads and say things like, "yes I like having an attitude." Hey, either have to laugh or cry at this one.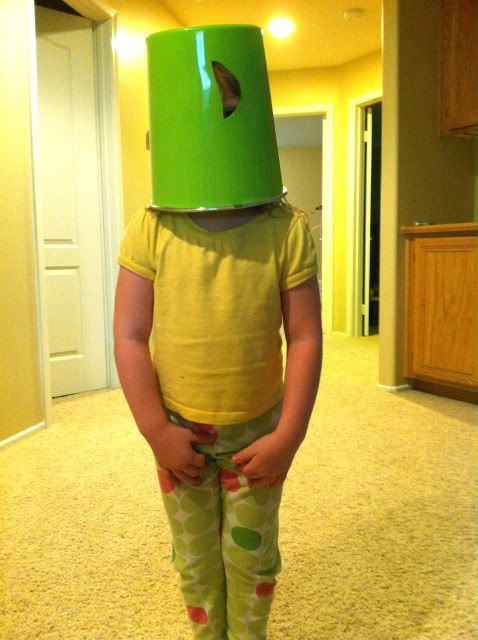 (This is the bucket, now broken,

thanks kids

, that Ryder was in in this picture)
6. The most beautiful sunset after a crazy afternoon storm.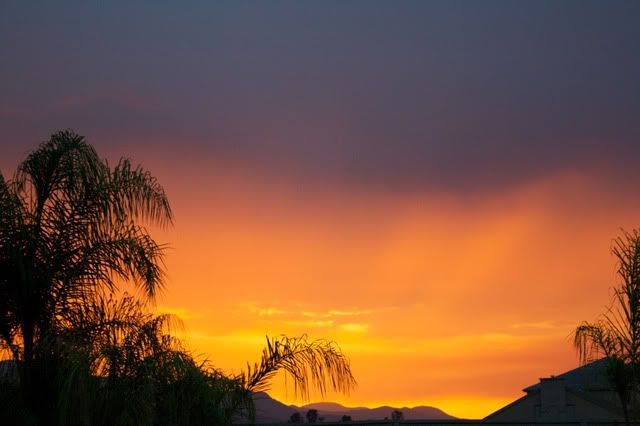 7. Being able to see Eclipse (and totally loving it)!! Thanks
Lourie
and Kristen for watching my kids.
8. Starting up Time for Tots days again.. i.e. a lot less mommy guilt and actually a lot of fun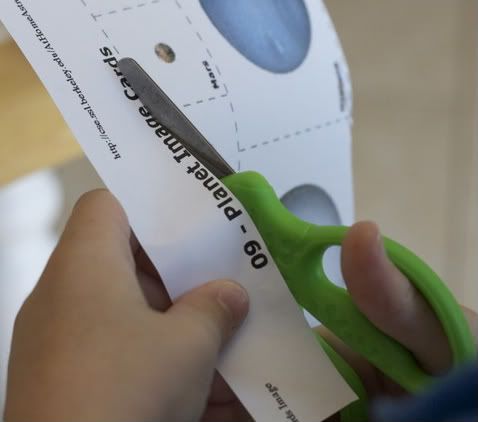 9. Watching my husband lead my children on an almost three hour adventure, avoiding the monsters, protecting their crystal, defeating the giants. How were these monsters defeated? Well by putting away all of the laundry and cleaning the kitchen of course.
10. Starting to get out of the house and feeling almost human again; a human constantly covered with baby spit-up, but human.
I am posting this a night early, to make sure you all have plenty of time to link up.
Can't wait to see your lists!!