We managed to get another
Time for Tot's day
accomplished. I am not sure how many more of these we will have once Lucas starts school. I think I will need to still do something, to help ensure I am playing with them, but it may become more play based and a little less school like, as 1/2 a day of school will be plenty for him at this point.
This week's Time For Tot's theme was
Nutrition
.
I first taught the kids about the food groups and the food pyramid. Did you know the food pyramid has totally changed? It now has vertical columns and includes physical activity as part of it. So after I did some online reading and figured out what it all meant, I was able to teach my kids.
We began by coloring in the different columns of the pyramid. About half-way through, Lucas noticed the smallest column we had not yet talked about and said, "I bet this is candy". And well it is 'fat's and oils' or candies, so he was right.
I then gave the kids each a paper with the categories written across the top. I underlined the words with the corresponding food pyramid color. They then used the grocery adds and cut out pictures to glue in each category. After Alex got a bunch of glue on her hands she gave up, but Lucas kept going and got more and more food on his chart.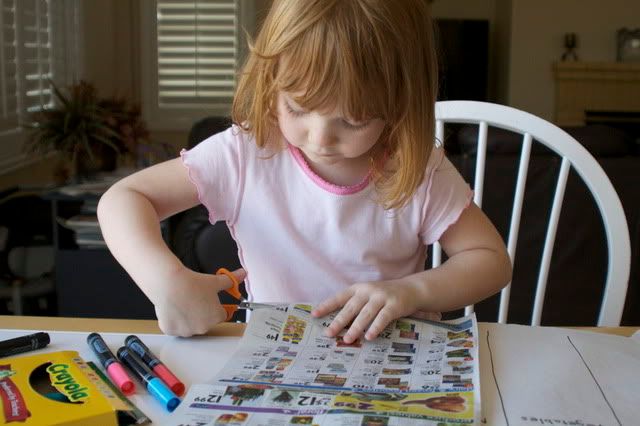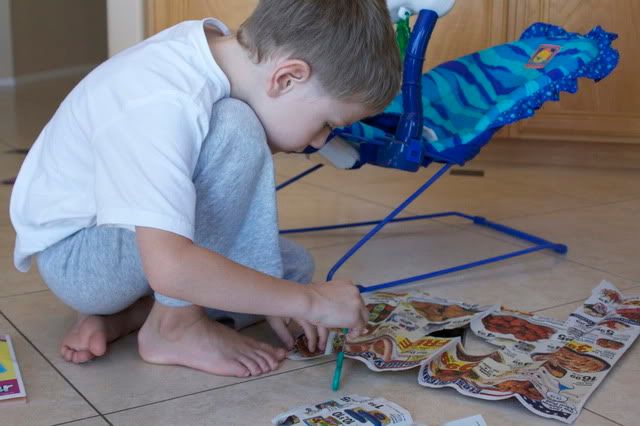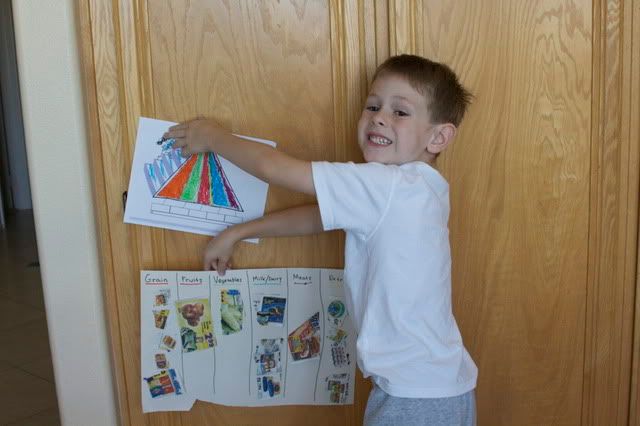 We then wrote our "shopping list" with their favorite foods from each group.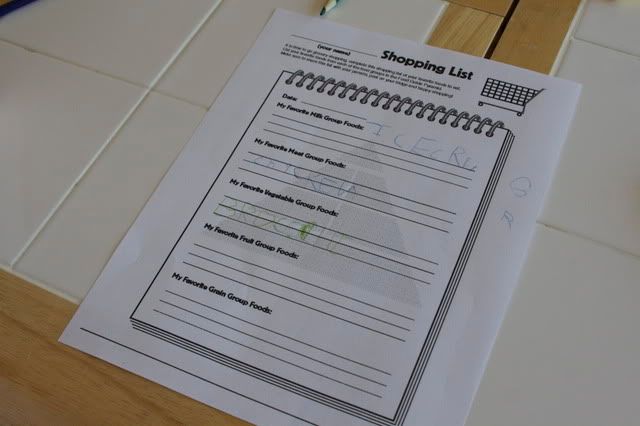 At this point I had planned on getting the kids play food and playing grocery store. We were going to sort the food into the right categories after we bought it, but well we had the Ryder factor and never did get back to this.
******************************

Resources: