When I was little I never painted my nails.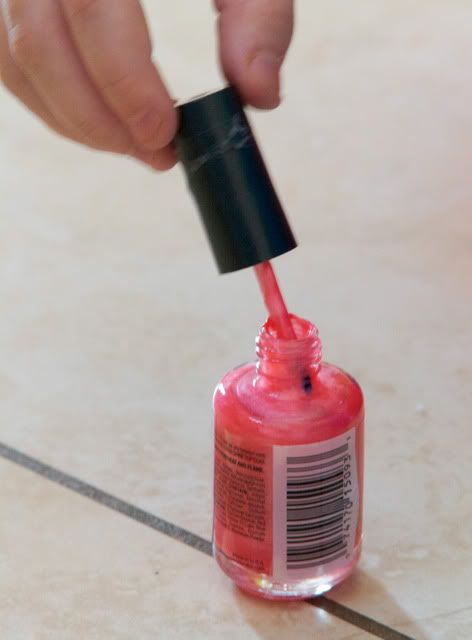 I hardly wanted my mom to brush my hair. Heaven forbid she ask to do a braid or ponytail. I would have nothing to do with it.
I changed as I got older. Out came the blue and green eyeshadow. Then it evolved to brown. The big barrel curling iron soon followed... but my nails remained bare.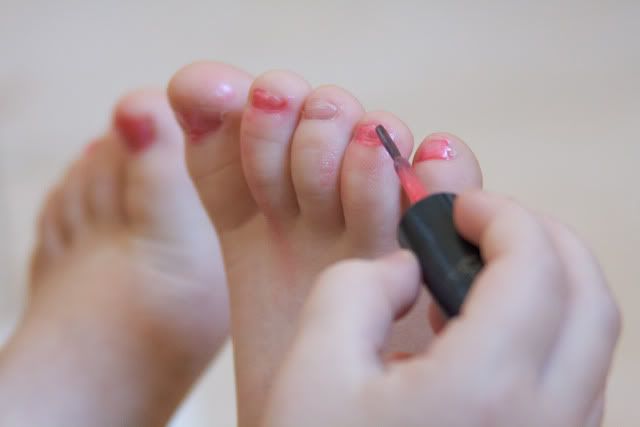 "Paint my nails for me" I hear you plead regularly. "Look how beautiful" you admire when they are finished.
You head into your room to change your clothes, you like clothes with stripes.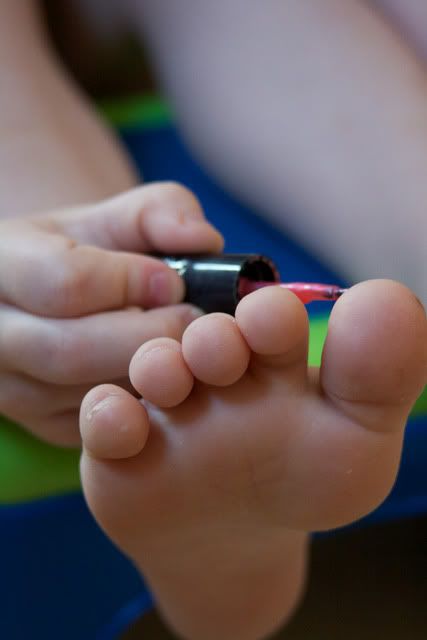 "Paint my nails." you ask again a few days later.
Who's daughter are you? I wonder.
"Paint my nails." I comply.
"Can I do it?", you ask. I comply.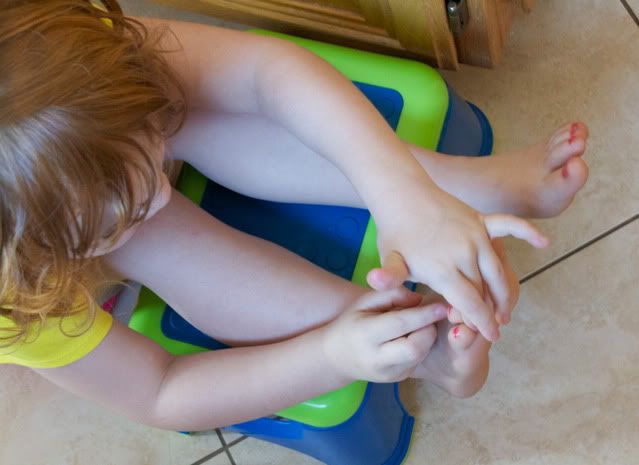 It made your day, you very carefully and with full concentration painted each toenail and fingernail.
You admire your nails. Beautiful.
I ask if you would like your hair in a ponytail.
You will have nothing to do with it.
You are my daughter.
See more great pictures and stories here

Hosted by Cecily and Lolli