Yesterday, Ryder turned 4 months old! It has been quite the journey with him but it suddenly seems to be going too fast.
He smiles now all of the time and has lengthy
conversations
with me. He stares at me with his big blue eyes and coos and goos and then pauses with his eyebrows raised like he is waiting for a response. "oh really? What else do you have to say?" I will ask and he will tell me more, his legs kicking and flailing as he talks. Sometimes he will smile so big his whole face will crinkle up.
He isn't anywhere close to sitting on his own, in fact he will hardly go in a sitting position if you try and put him in one. But hold him up to a stand and he fully supports his whole weight on his legs, often lunging forward like he is wanting to walk.
And sleeping, well he is being very good to his mommy. He usually goes to bed about 8:00 PM and then sleeps until 4:30 AM, he eats and then is back asleep until around 7:00 AM. He still eats about every three hours, sometimes with a four hour stretch in there. I pump twice a day and offer him a bottle with a little extra from what I pumped a few times a day. It is time consuming but is what made it so he finally started putting on the pounds.
He will go to the doctor on Friday, so I will get his offical stats, but I am pretty sure he is pushing 12 lbs. So he has more than doubled his birth weight of 4 lbs 9 oz. He still fits into some newborn clothes but is quickly getting too long and too fat for them.
He is on Prylosec for his reflux and still spits up all of the time, but isn't in pain anymore when he does it. And by all of the time, I mean all of the time. After his 4 AM feeding, he will be sleeping in bed for a couple of hours just fine and then wake up spitting up a ton. So I walk around most of the day either covered up with a spit up cloth or covered up in spitup.
Since he turned 4 months yesterday I of course took the month picture but also did a mini photo shoot. Everyone always asks how the month pictures compare to the last ones, so here are his first four months, and then a few of my favorites from the photo shoot. Alex jumped in for a few, Lucas probably would have but he was at school.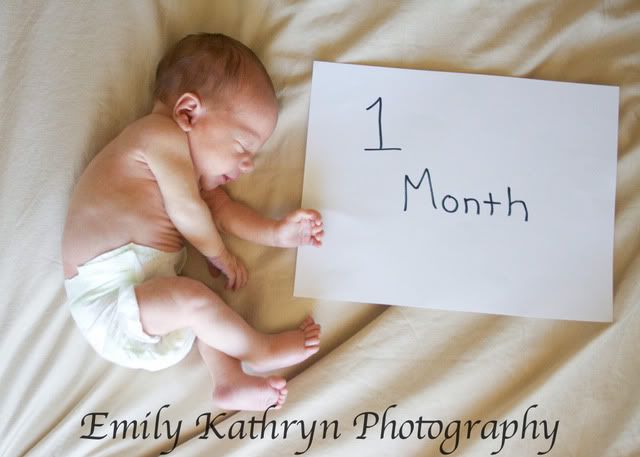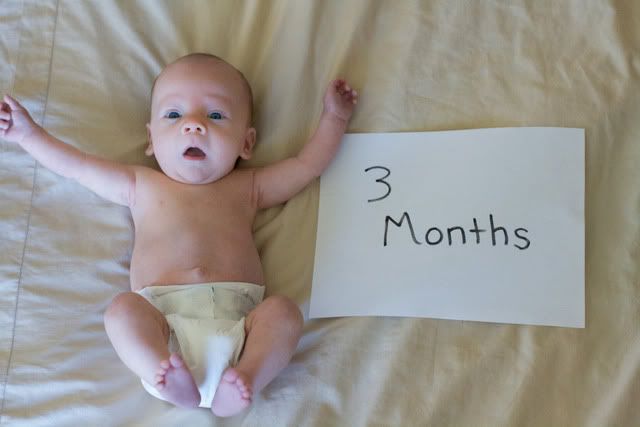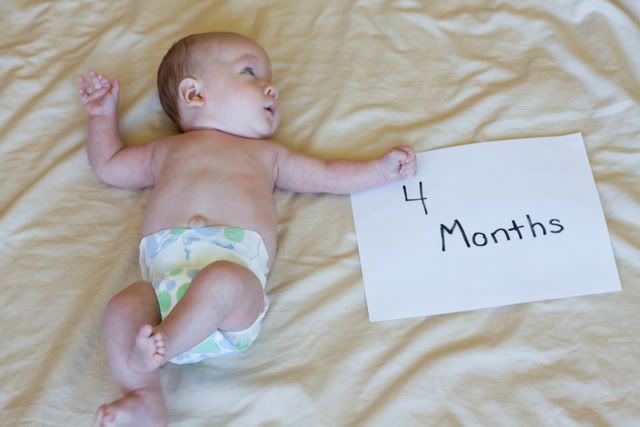 He has grown!!
And now a few favorites from the photo shoot.