I usually do these sort of posts on
my photography blog
-but well I know some of you may forget to check that... so don't forget to check
my photography blog
(please).. but today I am posting my You Capture post here.
This week's theme was Emotion in B&W. For
Beth's You Capture
meme-you aren't supposed to dig through the archives and find favorites but are supposed to take pictures that week that fit the theme to keep you shooting. This last week I did Ryder's Ten Month shoot and I definitely saw a gamete of emotions.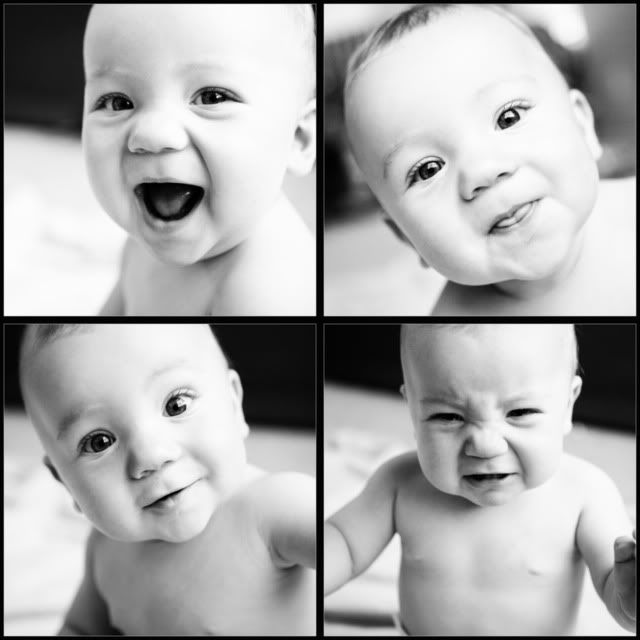 So get out you camera, check out Beth's blog and play along. Next weeks theme is Youth.
Oh and don't forget to check out
my photography blog
! :)