I hope you are all having a wonderful holiday celebrating those who have fought for us and defended our rights and freedom. We are spending the holiday by continuing our house hunt. Not quite patriotic I know, but it is what has to be done right now.
Oh and before I forget
TOMORROW-Tuesday, May 31st
will be the day to link up with your Ten Things to Smile About posts!!
Today I am going to share my favorite May picture for this week's
iHeartfaces
challenge.
head to iheartfaces by clicking here

This picture has to contain at least one face and have been taken in the month of May. As soon as I saw this challenge I knew what picture I was going to pick.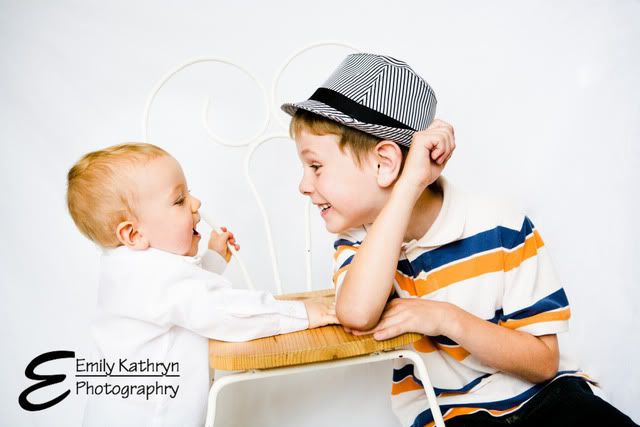 One year ago life took a very unexpected turn when at 32 weeks pregnant, while on vacation, my water broke with no warning. Our week long vacation became a month long vacation and our little Ryder was born at 4 lbs 9 oz. Now a year has passed and I have have been able to witness a miracle this last year in Ryder's growth and progress.
During his one-year photo shoot, Lucas my oldest child, came and asked if he could help. He would put Ryder's hat back on and then jump out of the picture. He also stood there and danced and made silly faces and made Ryder laugh like only a big brother can. So when Lucas asked if he could get in a few pictures, well of course I said yes- melt a mama's heart!
And well this picture just says it all. And that is why it is my favorite picture from May.