It's Thursday! That means it's time for Proud Mommy Moments!
Proud Mommy Moments are your chance to share the good and the not so good things that your kids do. You can read more about it here. And don't forget to head over to
Kmama's of the Daily Dribbles-
my cohost- to read her PMM. You only need to link up on one blog, it will magically appear on both.
So what is my PMM this week?
I have a child who has been on my good list a lot lately.
Why?
Well because this child loves to clean!!
As soon as I open this dishwasher this child is there to help.
As soon as I am doing the laundry this child is there ready to dive right in.
As soon as I grab the broom to sweep this child is there ready to take over for me.
A dream come true.
A very proud mommy indeed.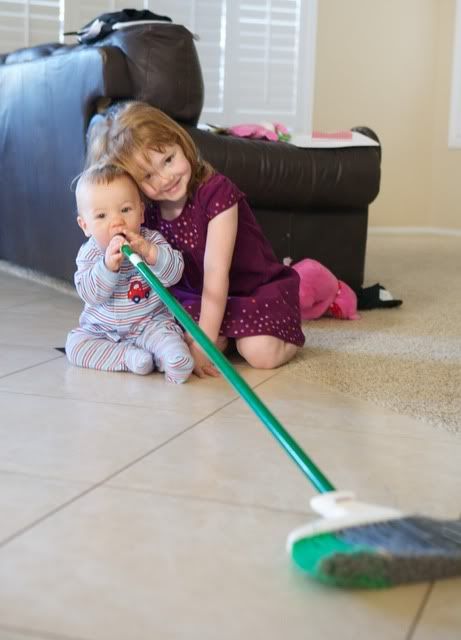 Too bad he doesn't know how to use the dustpan.
So grab the button, write your post and link up!! I will for sure visit you when you do.