It's Thursday! Time for Proud Mommy Moments!
Time to share those proud or not so proud moments that occur in your lives. You can read more about it
here
. So write your post, grab the button, and play along. And as always make sure you visit my cohost
Kmama
for her PMM.
A couple of a weeks ago, before my moving hiatus, I told you all about Lucas' graduation during my PMM, well I don't want to forget Alex- as she graduated from preschool the same week.
Alex led the line of kids out, not because of alphabetical order but because she asked to. -Proud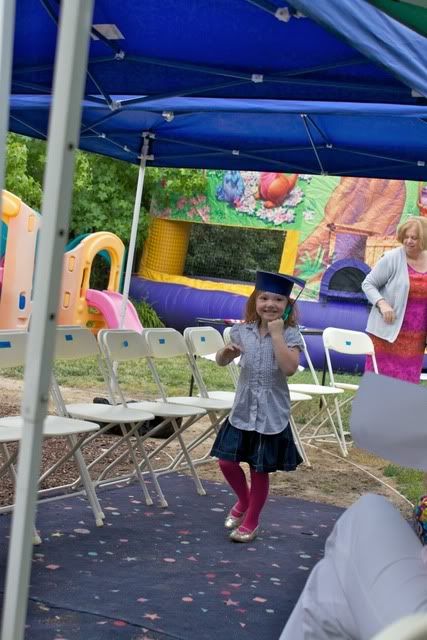 Her teacher told all about her including saying she was "funny, creative and very strong willed but also very kind". (I may have leaned over to Eric and whispered yes stubborn)- Proudish
Alex entertained us by talking silently to herself, dramatic arm motions included, while the rest of the kids names were called.- Oh boy here we go
Then she got right up and sang the songs and when the time was right tossed her hat high into the air. -Proud
I am amazed at how much she has learned and how quickly she has picked things up. She is truly an unique individual who has no fear and truly loves life. She is my special little red-head.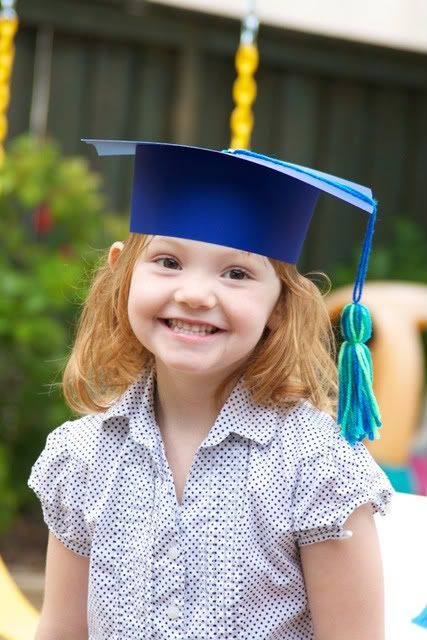 Yes, I am a proud momma.
Now link up and play along!!