"We need to get a family picture." "Our last one was over a year ago" (or longer- eek!!)! Being a photographer these are things I often hear and lately they had been coming from my mouth.
But when I am the photographer how do I get a picture of my own family? I mean it probably would be best for me to be in our family photo.
I had talked with a couple of friends who also are photographers and we have talked about exchanging services- but then I remembered that groupon I had ordered- that expired on Monday. No time to set anything up with anyone.
So instead, I filled up the entire bed with lots of clothes- found outfits for everyone- grabbed my tripod and headed to a local park.
Oh and I don't have a remote for my Canon 5D- so this shoot involved lots of pushing the button and running to get in the picture before the timer went off. In the end I'd say I got a few good shots.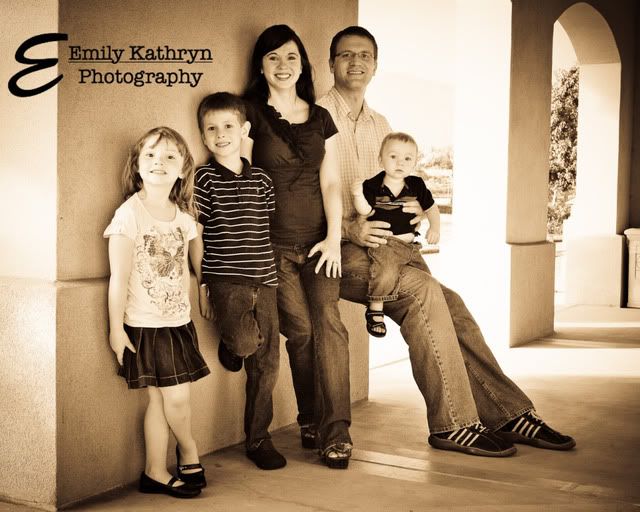 The picture that is going above our fireplace
(I totally had to cloan out my sunglasses as I forgot to take them off the top of my head
before this picture-opps)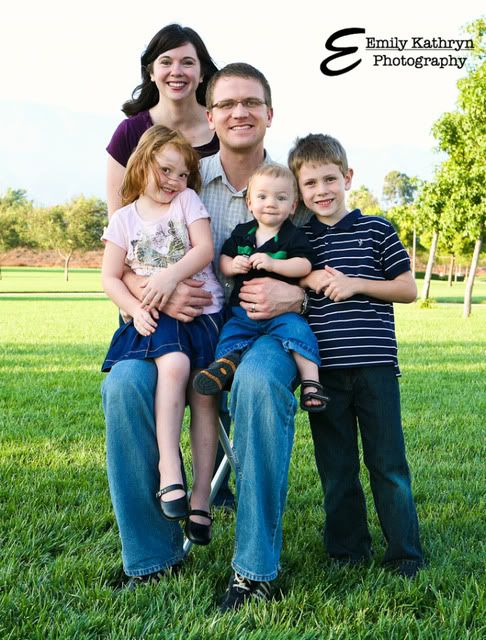 It was pretty windy- but I still like this one
So while I am still itching to get a real family shoot where all I have to do is smile and look pretty, I was happy with how these turned out.

When did you last get your family picture taken?