It's Thursday! Time for Proud Mommy Moments. This is a weekly- every Thursday- meme hosted by
Kmama of the Daily Dribbles
and myself. This is your chance to brag about your kids and tell us those awesome things they have done or tell us the times that make you oh so "proud"- but hey at least it gives us all a good laugh.
Please, please grab the button for your post to help spread the word about this fun meme. Also, please remember to link up to your specific post and not your blog in general. And as always, remember that PMM are not just for moms!
When I hold him he pats my back
He calls me mama- but well he also calls Eric that too
He laughs and giggles and chases his brother and sister around
He climbs up on a stool- only to stand there and sign for help- as he is afraid to get down himself
When he runs he runs with his arms straight back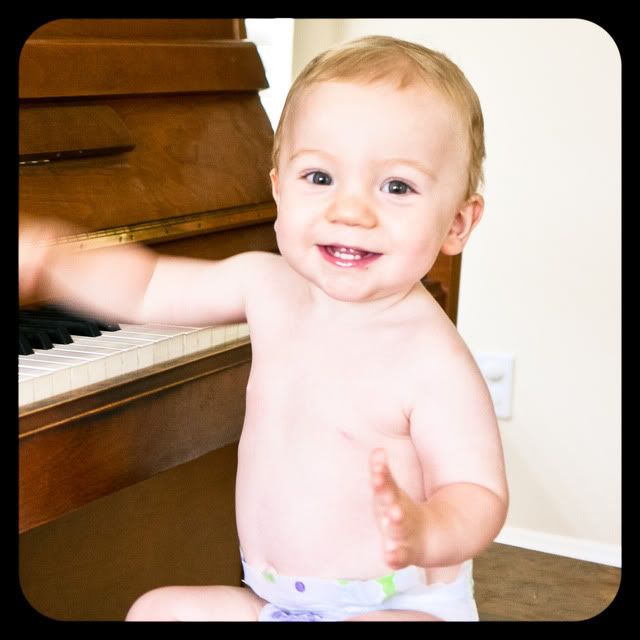 He doesn't say much yet- but right when I was beginning to worry- he said, cracker, milk and Lucas all in one day.
He makes his way through life happily, pretty calm and mostly quiet.... except for when we go out to eat- then he suddenly decides the world needs to notice him and his now extremely loud voice.
I think he learned that one from his sister.
What is your Proud Mommy Moment this week?
P.S.- Don't forget Ten Things to Smile About This month- will be this Tuesday November 1st- so your October lists can include Halloween pictures if you want :)