In case any of you came today ready with your
Ten Things to Smile About This Month
posts- that is going to be held off until Tuesday, November 1st- as otherwise we have almost a whole week of October left- so please please come back next week and link up. And if you already wrote your post, definitely just link up next week.
Today I am going to be linking up with
Impulsive Addict
and
Seriously Shawn
for their fun meme Talk To Us Tuesday. This is a meme where anything goes- so easy peasy! You definitely should go read both of these ladies blogs- their blogs are laugh out loud funny, I would say pee your pants funny, but Shawn does that enough for the all of us.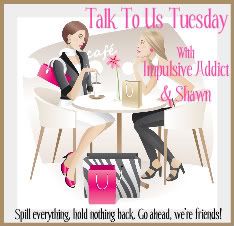 So last Friday I told you all about how I was going to begin my birthday celebration- which yes my birthday is today-- on Saturday with a day out of shopping.
I began my day early 7:09 AM to be exact when I walked into Kohls for their powers hours and to utilize my 30% off coupon- which I did with several new shirts and a few cami's
9:00 AM- Morning at the pumpkin patch with the fam- more on this tomorrow.
12:00- begin to watch my Cougars kill Idaho State University
1:20- Begin the now too far drive to see my
BFF Lourie
- while listening to the game in the car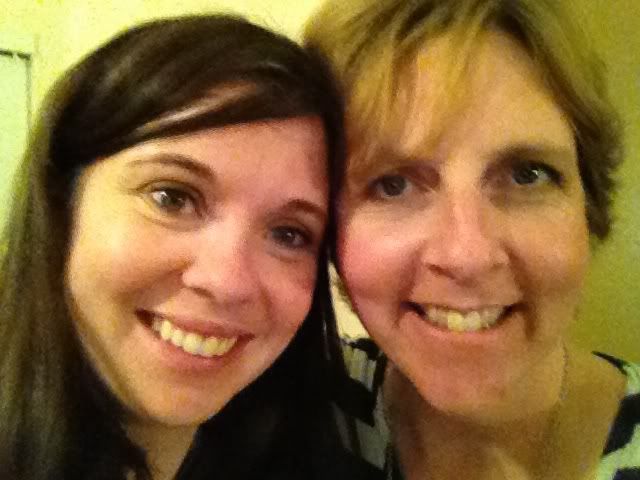 me and my beastie-
CA Girl

2:10- Pick up Lourie to begin my "within reason" shopping- and get text updates about the final score-thanks Eric!
2:00- 5:15- Hit up Tuesday Morning, the Dollar Store, two thrift stores. Most
damage
"within reason' shopping done at Tuesday Morning. Oh and I did score two chairs for my kitchen table that I am going to redo for only $16 total! Squeal!!
5:15-6:15ish- Treated to dinner out by Lourie and she gave me my hilarious and perfect presents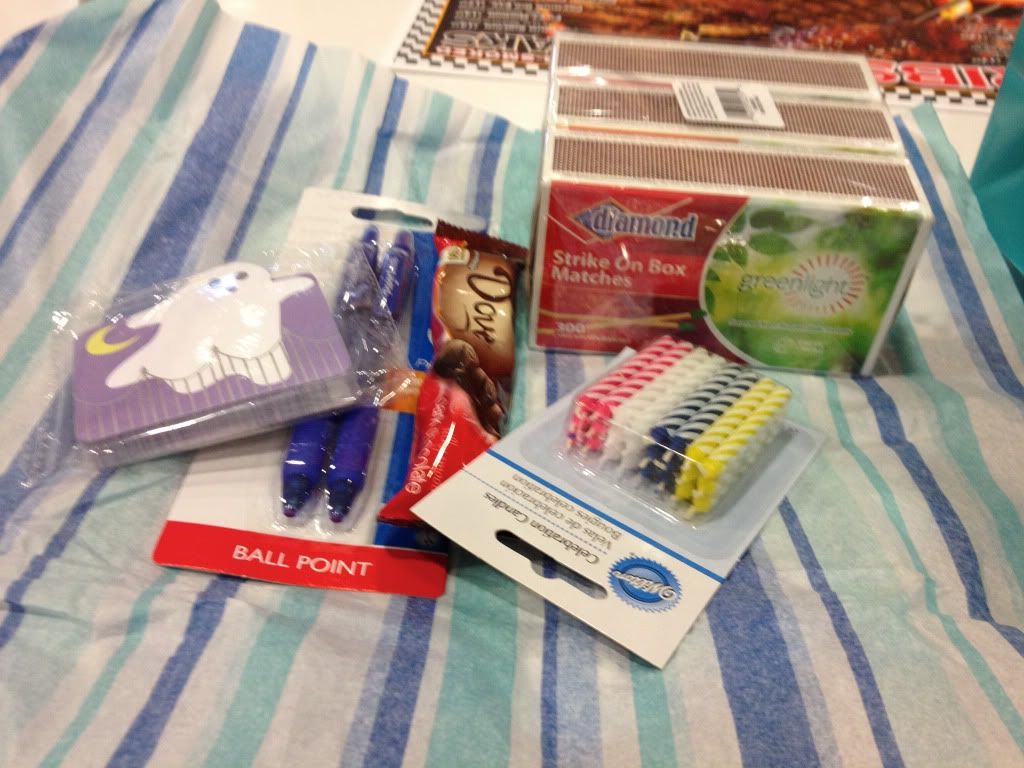 The candles and matches- actually made me bust a gut. You see at Lucas birthday- we realized we did not have candles, so we hurried and ran to the store last minute to get candles- only to come home and realize we had no matches or at least no idea where they were, we had to use the stove to light the candles- so Lourie is making sure I am taken care of.
Dinner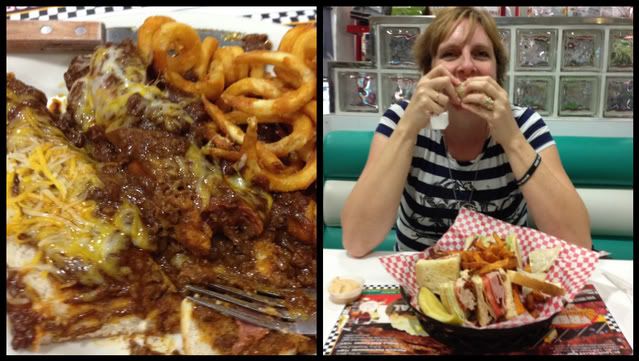 Yes I had a chilli cheese dog so big and messy it required a fork! mmmm
Lourie was a bit neater in her choice

6:15-6:30- Swing by Target
6:30-9:30 Head to Lourie's oldest daughter's school to watch her perform in The Hobbit. The kid that played Gollum- was beyond amazing and creepy- he had the voice and movement down perfectly! It was insane.
9:30- Begin drive home :(
Then when I got home I showed my husband my loot-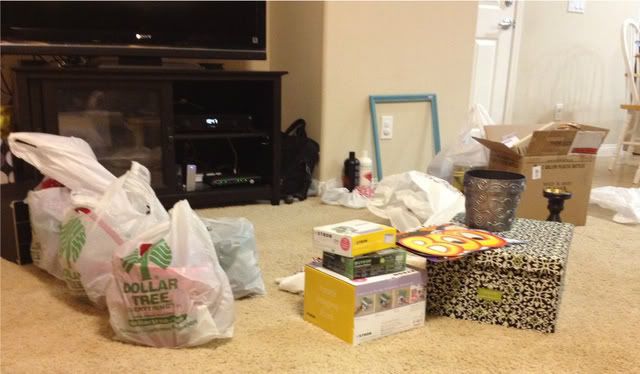 though this doesn't do it justice as everything is back in the bags and boxes and my chair aren't in the picture-though there will be lots of pictures when I refinish them.
(And sorry- all pics were just quick ones from my cell with no editing done- as yeah, I was just lazy)
And today-today I have presents, one from each kid, teasing me all wrapped up pretty which will be opened as soon as Eric gets home and then out to eat for us-- definitely not cooking on my own birthday!
Do you cook on your birthday?