I hope you all had a wonderful Thanksgiving! Ours was very nice and the fun continues today as today 5 years ago our family expanded.
I sat in the doctor's office. He looked at the calendar. "Let's see your due date is in early December... how about November 28th?"
"Perfect." I replied. The date for my c-section was now scheduled and it was in November. I was so grateful as it just seemed that much further from Christmas. If I hear December I automatically think of Christmas- but November- well that isn't so bad.
The date quickly approached. Two-year-old Lucas keeping me so busy I barely noticed being pregnant. My mom helped me prepare the baby's room. We painted a tree and flowers around the room.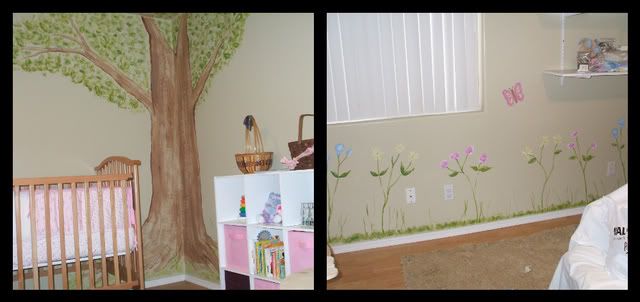 Then the day arrived. Eric and I headed to the hospital, my belly really large but no contractions just as planned. We walked into the hospital when the fire alarm suddenly went off, doors automatically closing throughout the hospital, no one needed to be evacuated though, so we sat in the lobby and waited for the doors to reopen.
"Do you need to go up now?" the concerned receptionist asked assuming I was in labor. "Nope, we can wait."
Several minutes later we were finally able to make it to the maternity wing. I got prepped and they hooked up some monitors and asked if I was feeling the contractions I was currently having. What! No, did not feel them. The anesthesiologist came in and talked through what he would be doing, it all went really well and then we just had to wait. He asked Eric if he had the camera and told him he could bring it in and take pictures. This was a whole new experience, totally different than the 18 hours of labor followed by an emergency c-section I went through with my oldest. I was suddenly very sleepy. They wheeled me into the room and began the c-section.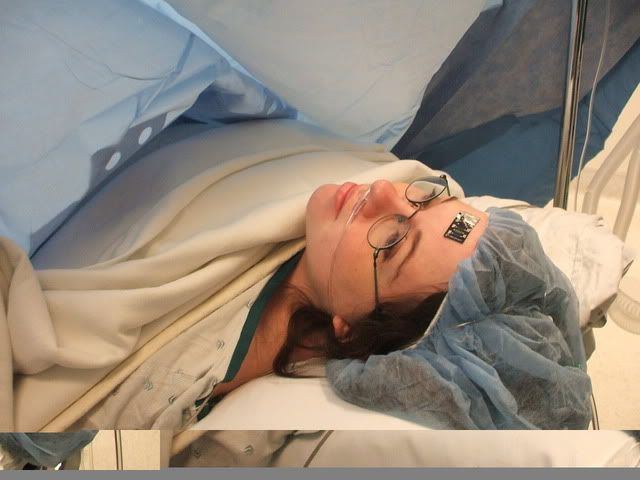 (a thermometer on my head- as I know someone will ask)


I was in no pain or discomfort and really almost felt like I could fall asleep. After a few minutes they brought Eric in. Before I knew it I heard a baby crying.
My Miss Alex.
After Eric cut the cord,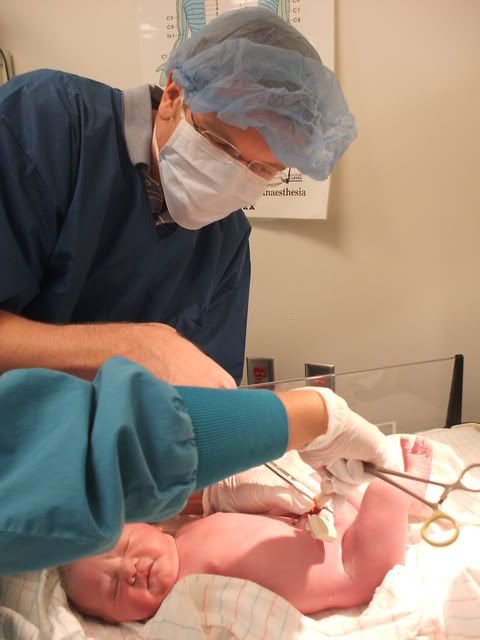 they weighed her, cleaned her up they brought her over to me. She was beautiful and so chubby- I was in love.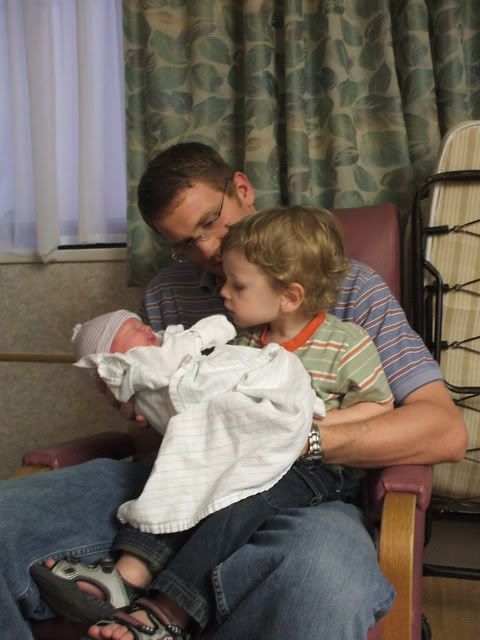 Meeting his sister for the first time

And now- well time has just gone too fast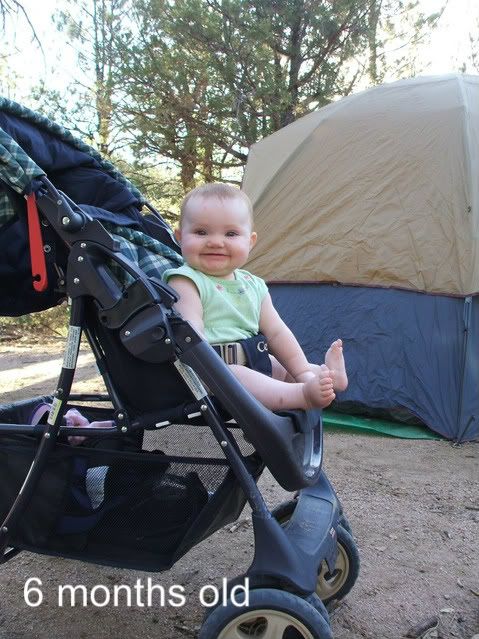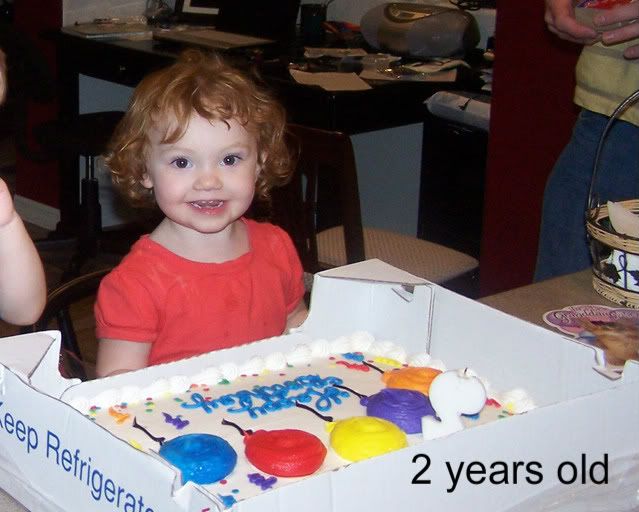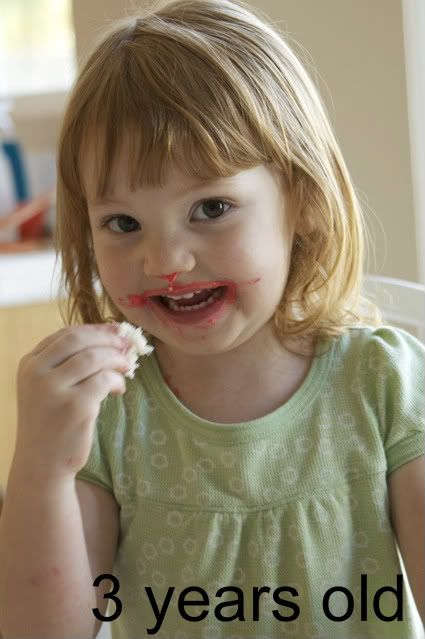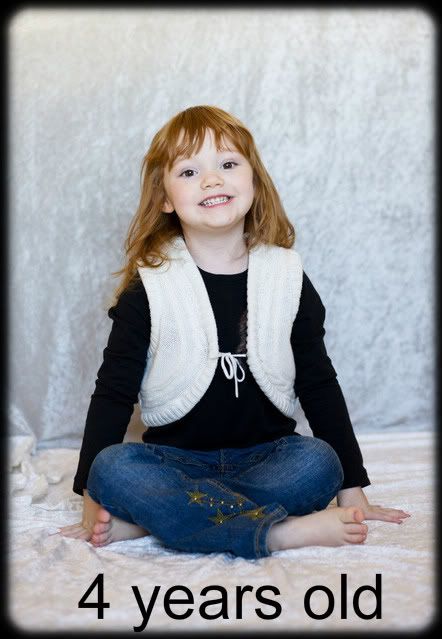 and today she is now five years old.
Happy Birthday to my beautiful daughter. You amaze and baffle me daily. Your confidence and the big bold way you live life are inspiring and tiring. You are my special girl and I will always love you.