I hear him flop, his crib bars shake. I can tell he is standing now. "Mama" I hear him call. I roll out of bed and head to get Ryder. He is standing there paci in mouth and one in each hand. I pick him up and he turns toward his bed, chucking each paci in one at at time. "Good job" I praise him.
He hugs me tight and I carry him downstairs, his legs now dangling well past my waist. When did he get so big? I stand there and sway back and forth while he peacefully cuddles up against me. When he begins to squirm, I lay him down to get a new diaper.
"On, on", he states, one of the few words he knows how to say, pointing at the Christmas tree.
"Okay as soon as I am done with your diaper."
After I finish his diaper, I crawl over to the tree reaching down to plug it in.
As soon as it is plugged in he darts into the living room, running as fast as his toddler legs can carry him. He first runs to the red tree by the snowman grabbing the plug and trying to put it in himself.
"No, no" I correct while taking the plug from his hand, "just mommy does plugs".
Next he wants the tree on, followed by every other thing that lights up in the room.
He doesn't miss one.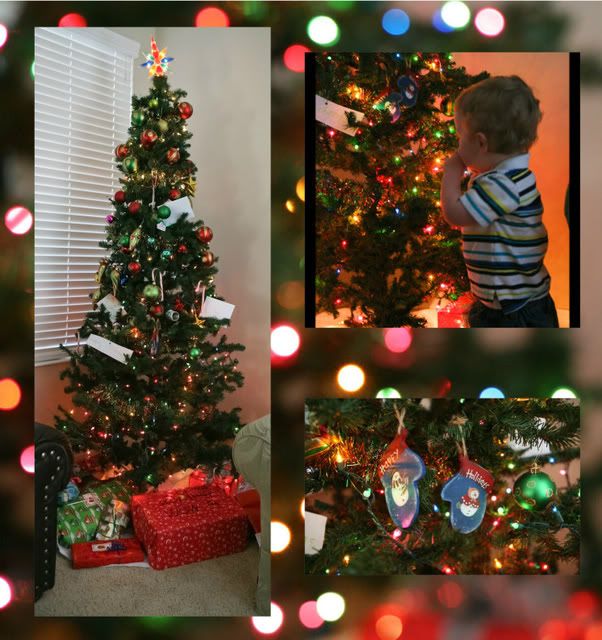 Happy now that the lights are on, he runs off to play.
That joy, that smile- that is the reason I do it.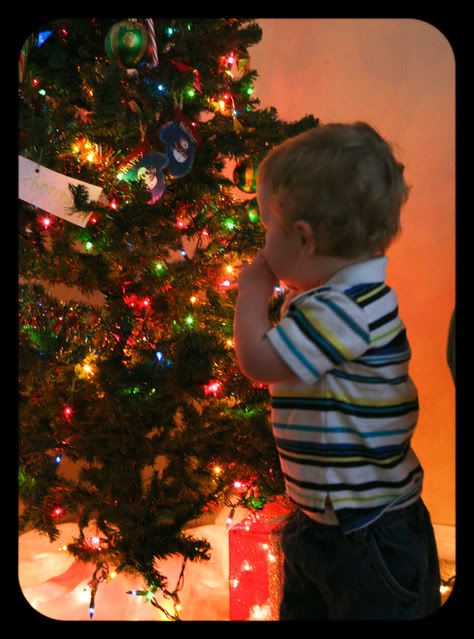 And yes, I like it too.
*********************

Do you have your Week 3 Review Extravaganza ready for tomorrow? If you haven't joined in yet- it isn't too late!
Read the rules here
.