I first just have to say I am so so excited about everyone linking up for the
Review Extravaganza 2011
! (#RE2011) I have really loved reading all of the recaps and am meeting new bloggers in the process! If you have not linked up, you can
read the rules here
and you have until tomorrow (Tuesday at 11:59PM Pacific) to link up the first week- so there is still time! And don't forget if you link up all four weeks you get a bonus point- so hurry and do it!!
Oh and one more side note- there were a few who recapped who did not include the button, which
is required
for the point-- since it is the first week I will let it slide- but starting week two if you don't have the button in your post you will not receive a point - I need to be fair to those who follow the rules. If you don't know how to include the button- please please email me (emmy (at) emmymom2 (dot) com) and I will happily help you.
Okay enough business.
Yesterday we took the kids to see Santa.
.......
......
......
Yes, this is where the picture should be. But you see I did not want to spend $22 for the picture package (which included 1 5X7 and 1 4X6)
And I had my camera- actually Eric had it at the time... but I guess our guilt won and we didn't sneak a picture.
Santa was amazing- kind, not scary, awesome blue eyes and the best real beard.
Alex sat on his lap, Lucas gave him high five and Ryder starred at him from the safety of my arms.
Wishing I would of snuck a picture.
I did get a picture of this though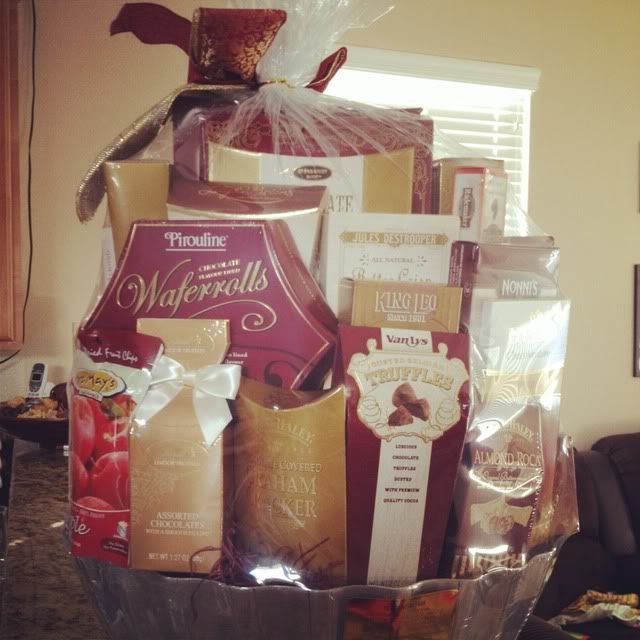 that package of wonderful, yumminess, going to kill my stomach, treats came from our landlord.
Yep- he stopped by the other day as he wants to plant some fruit trees in the backyard (yes please) and gave us that!
Yep, best landlord ever. Makes me always want to rent a house, though we probably will anyway since we move so much.
Tomorrow I will be back with a tutorial on these pillows- so easy!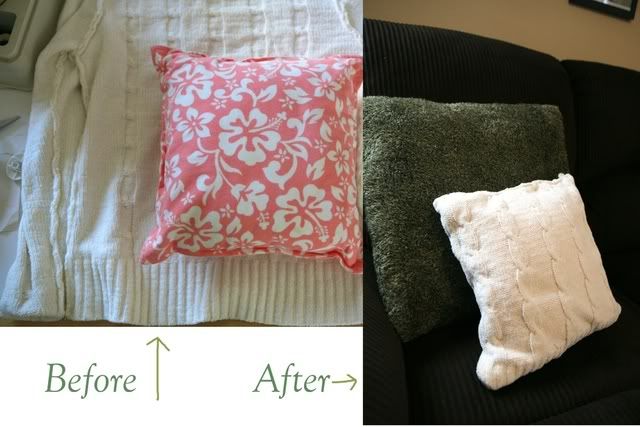 I am NOT a sewer (read I had to have my mom load the sewing machine for me) and I could make these.
Have you seen Santa this year?