Okay I am enlisting your help as I know some of you out there are so awesome at this kind of thing.
After almost 11 years of marriage, we are slowly starting to get rid of our hand me down furniture and making our home how we want it (okay a lot me- as Eric is great and just goes with my crazy ideas)
So I will show you the room now and tell you some of the ideas I was thinking.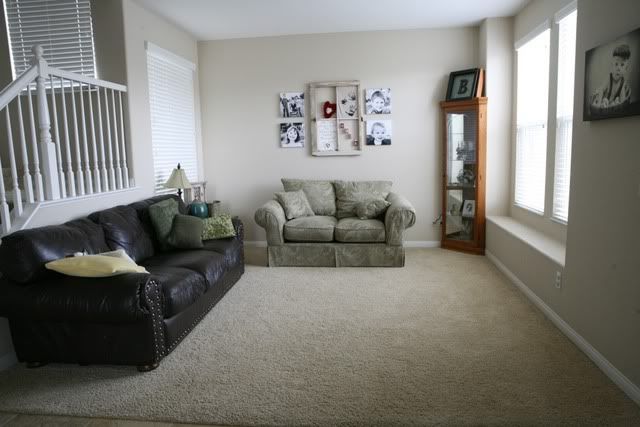 Here is our living room. It isn't really big- 12' X 11' 6"
These are the pieces I am thinking of getting rid of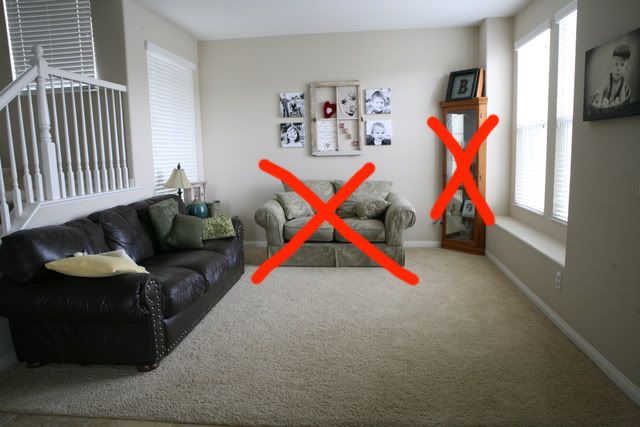 I love love my window and want the new look to showcase that well.
I have this table that can be painted/redone- I am not afraid of painting furniture- or I might just get rid of it.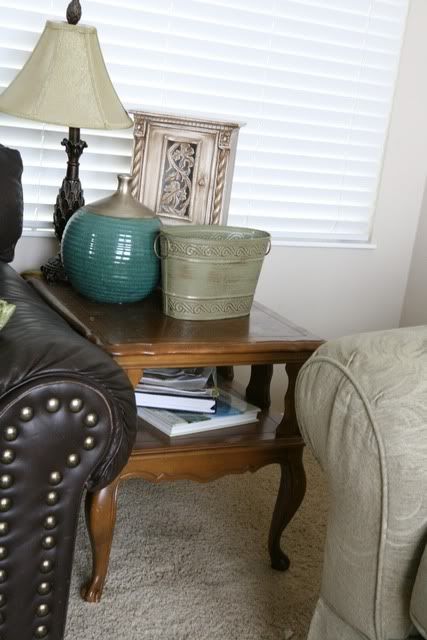 Painting the walls isn't an option (we are renting- we move a lot) and I want everything to be portable and things I can take with
in case
when we move again.
My idea is to get a couple of chairs and a decorative side table sort of thing-no idea what to call it. I want to keep the couch and have at least two chairs so we don't lose any seating. The furniture can be rearranged, however there aren't too many placement options as there are the stairs and the window seat.
Here are some of the rooms/pieces I have saved in the Houzz App-- for an idea of what I like.
Browse Kitchen Products on Houzz- For Example:
You can click on the arrow to see the different images- the captions were my own thoughts when I saved the item.-- though I am not liking the floral chairs in the blue room as much anymore.
I am coveting The Chloe from Crate and Barrel-- but with little kids and my budget, I am not about to spend $900 on a chair (if anyone can find a cheap knock off of the Chloe I will love you forever!)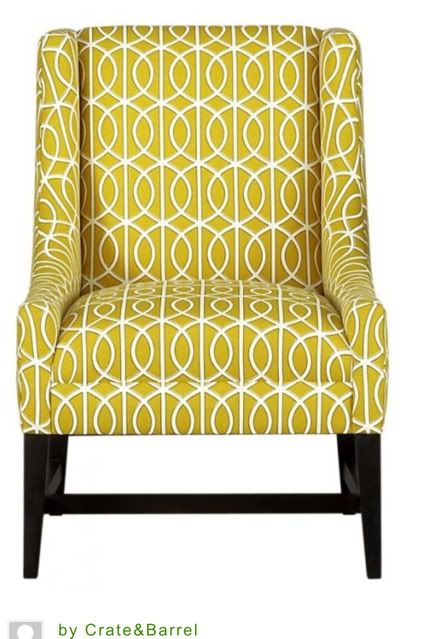 I found these from Target at $150-$200 each which are much more budget friendly- I love the cut of the chair- but am not 100% wild about the pattern (might be because I can't get the Chloe out of my head)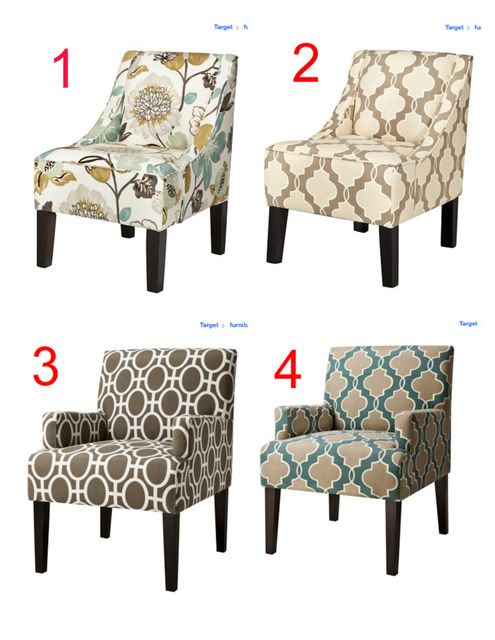 And here are a few other looks I like
I can't decide if two pop chairs would be too much-- thinking maybe so? So I could go with a pop and a more neutral. I am okay with mixing older and newer styles- as long as it works-- I kind of like that look.
Table Pieces
So my question here is what size table piece works with different chairs-- I like pieces like this
Or even really one like I saw at Tai Pan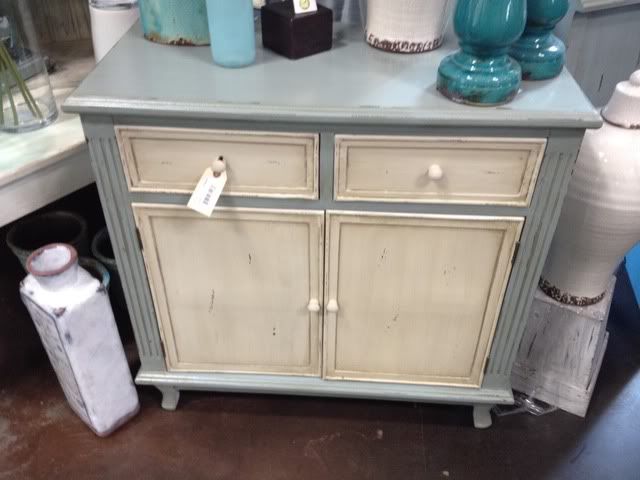 But would that be too big for the space?? Or like that skinny colorful I have in the slideshow above. Or I could change the whole layout around- here are a couple of different ideas
The table piece could go under my antique window which is approx 25" wide- with the pictures the whole display is 58"-- or over by the stair rails. Just looking at the floor plans I think I like option B better- but the front door is right to the left of the outside chair and with the open stair rails it might look weird if I have things on the table piece??
The pop colors I would like to stick with are blue, green and yellow, or even browns.
So here is where you come in. Leave comments with any ideas, links, whatever you can find. I am seriously up for any and every idea-- just within a real budget of course. If you want to go above and beyond create a pinterest board for Emmy Mom's living room-- or just tag me in any pins your find- you can
follow me here
-- that would be awesome!!
Thank you in advance for any help you give- even if it just saying I hate it all start over. Okay, obviously I don't really want you to say that.
And of course I will show you all the finished product whenever I get it all figured out.