Yesterday I showed you the Valentines Decorations hanging in my window and so yes, crafts two days in a row, but I wanted to show you these before Valentines day passes as these are so easy!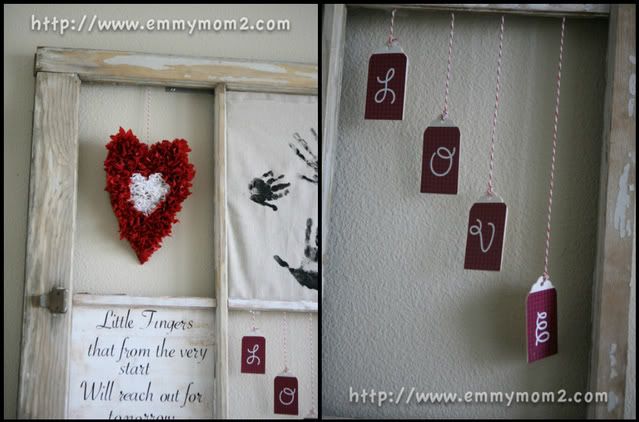 In this post I will teach you about the Tissue Paper Heart
Tissue Paper Heart
Supplies:
Tissue paper in desired colors (got mine from $ store)
Cardboard
Exacto Knife or something to cut cardboard
Scissors
Pencil
Elmer's Glue
1.Cut a heart shape from your cardboard. I folded my cardboard in half and cut out half of the heart (like they teach you in elementary school), it didn't cut all the way through the second side, but left marks so I knew where to cut.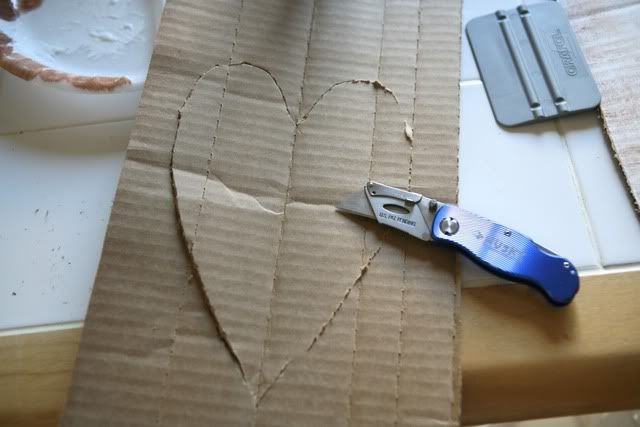 2. Cut your tissue paper into little squares (approx 1"X1") does not have to even or even neat
3. Place eraser of pencil in middle of tissue paper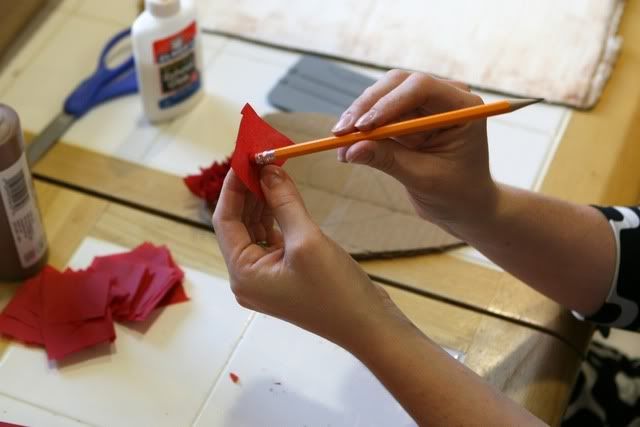 4. Twist paper down around pencil (the more you twist, the tighter flower it will be)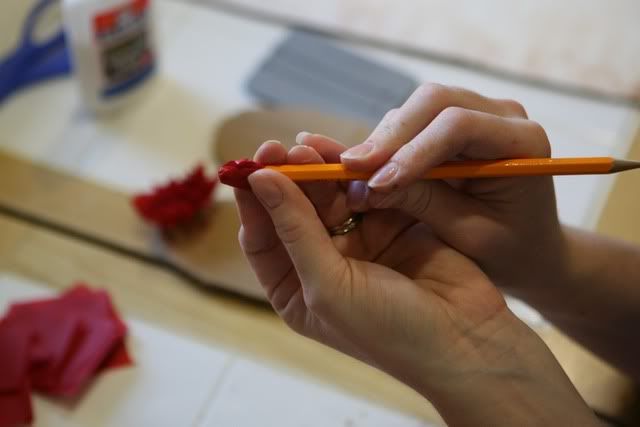 5. Place dot of glue on end
6. Place down onto cardboard, pull pencil away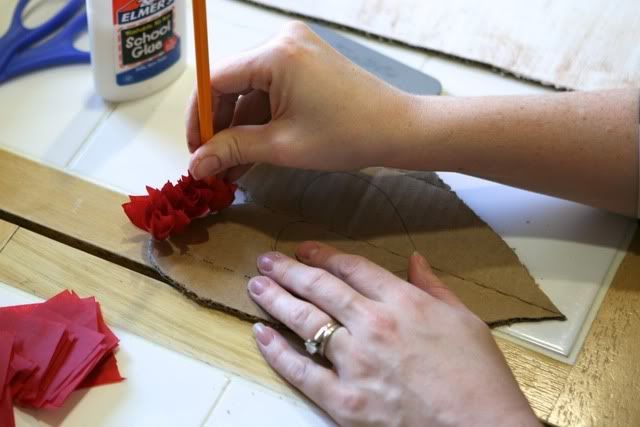 7. Repeat many many times- then enjoy!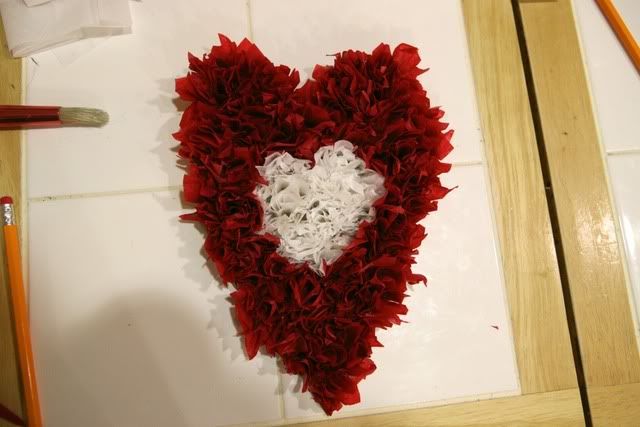 Pin It
Note: I tapped string to back of heart to hang
I am linking up with the 14 days of Love craft party