So my great blogging friend
Janette
is part of a great new meme with another amazing blogger
Ashley
.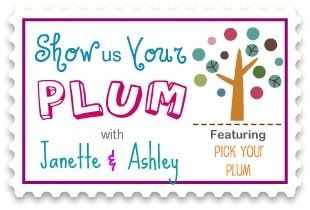 They have hooked up with
Pick Your Plum
, an awesome site to get amazing discounts on all sorts of fun items and want to help spread the word and show off what things you can do with the things from Pick Your Plum.
So here is what I made.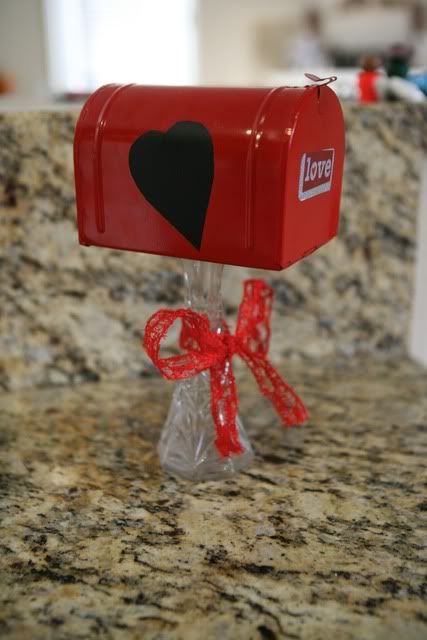 I got inspiration from this on Pinterest. I bought this chalkboard paper from PYP.
It was really simple and really inexpensive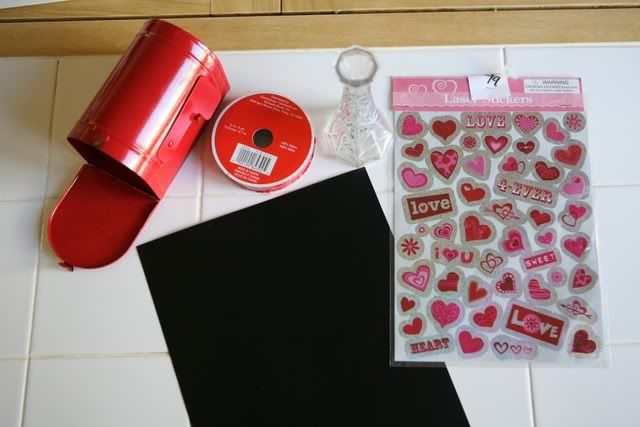 Materials:
-Red mailbox from Michaels
-Red ribbon from discount bin
-Candle holder (I got from thrift store)
-Valentines stickers (also from thrift store)
-Chalkboard stickers (from PYP)
-Crazy glue
1) I used crazy glue to glue the candle holder to the mailbox
2) I folded the chalkboard paper in half and cut out a heart
3) Add stickers
4) Tie red ribbon
5) Enjoy!
See so simple and easy, and it is going to be part of my table centerpiece for our Fancy Family Valentines Dinner.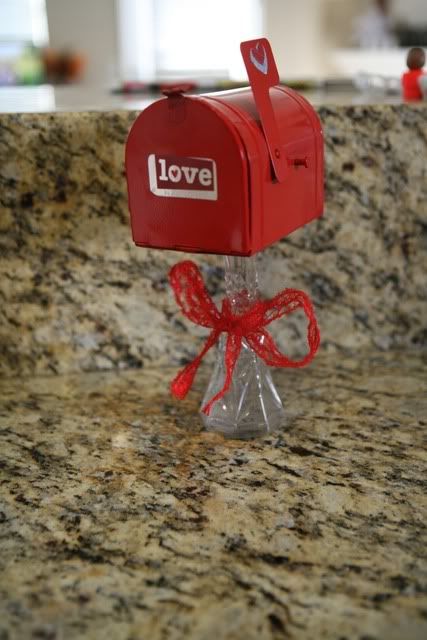 So check out Janette and Ashely's blog and
PYP
all awesome sites!
Also will be linking this up with when it is time for the V-day decor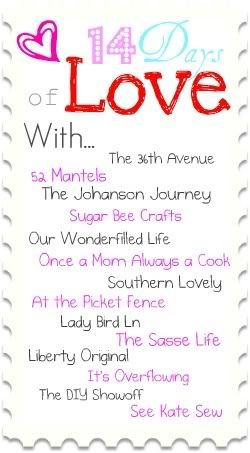 P.S. Tomorrow is Proud Mommy Moments! Write yours and link up with Kmama and me!