Last week I asked for all of your help with my living room, in
this post
. I got so much great advice from all of you. I was excited just to jump in and start it.
So here is what my living room looked like before.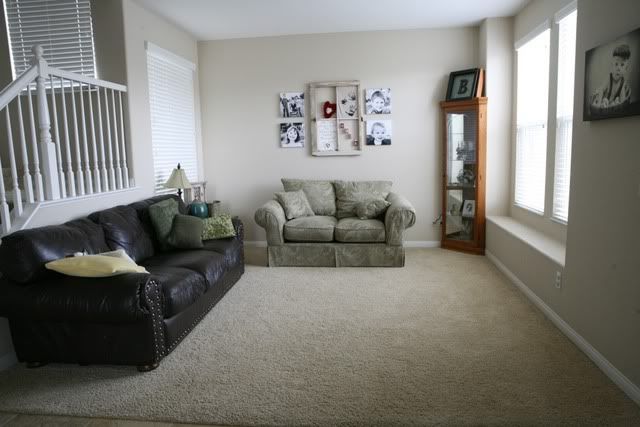 And now....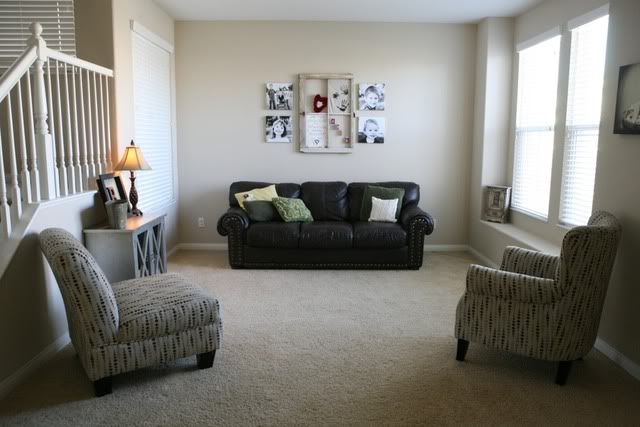 Friday night after the kids were in bed, I left Eric to watch a basketball game and I went shopping.
I went to Home Goods- have you ever been to one? I never had and let's just say I am in love!
I wandered around the store and I saw these chairs. I stopped, sat in them, sent this picture to Eric and said a good possibility.
I kept looking and wandering but kept coming back to the chairs.
I ended up paying for them that night (picked up the next day). While I was out, I swung by Ross which was next door and I found this beauty
And it all came together for my new living room.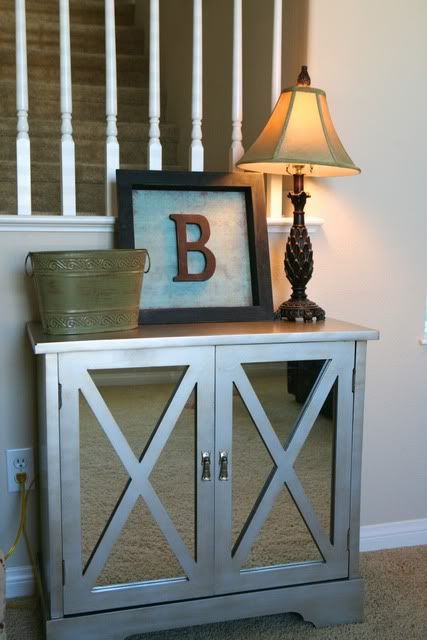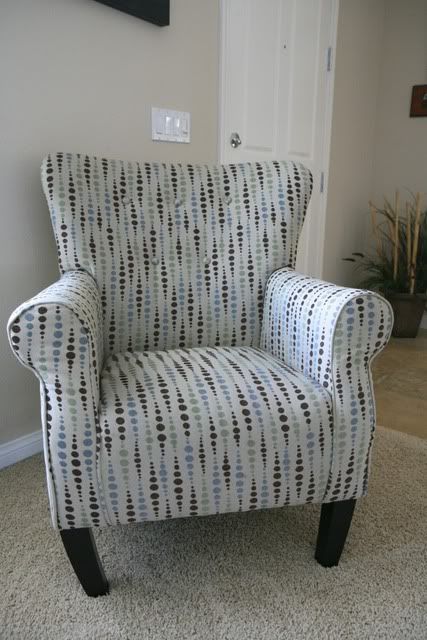 As I said I picked up the chairs the next day with Eric's help. We brought them home, just set them in the adjacent room and then I had to go with Alex to her soccer meeting. When I came home my living room was all set up! Eric had carried the green love seat couch upstairs to our bedroom all by himself and set everything up. I was floored! Yes my husband rocks- and I am not even saying that because it is his birthday on Wednesday.
The chairs ended up not being as bold or as bright as some of the chairs I was looking at, but I really really like how well they go with the couch and at 50% off retail I could not pass them up.
I will probably look for a plant or some tall decorative thing for one of the corners still, but I am loving my new living room.