Tow days! Two days people until my kids are on summer vacation! I have to be honest I have mixed feelings about this. I am trying to be just positive about it and enjoy it and in some ways we already began our break.
If you follow me or
Lourie (CA Girl
)on Instagram you probably saw a lot of our weekend trip pictures. Our two families went to Indio California for a weekend of fun and lots of swimming. Did you know Lourie is my cousin? Well technically Eric's cousin- but close enough. But those pictures and stories- and oh those are some doozies are yet to come-busy with a end of school surprise we have for the kids.
Today I will tell you about another conversation with Lourie. Lourie has lost a ton of weight using Weight Watchers- and when she was at her weekly weigh in she sent me the following text and you can see my response.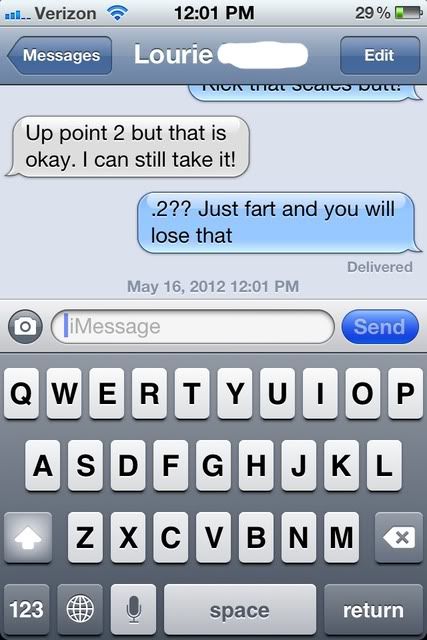 (in case you can't see images it says....)
Lourie: "Up point 2 but that is okay. I can take it!"
Me: ".2?? Just fart and you will lose that"
I must admit I was chuckling a bit at my response. Alex from across the room, asked me what I was watching.
Me: "nothing, just texting Lourie."
Alex: "What did you say? Why is it funny?"
Me: "Oh nothing, it wasn't very appropriate."
Alex:"Did you say poop?"
I looked at Alex shocked. Not by what she said but because of the fact that she was not far off.
Me: "No, but I did say fart." At which point Alex and I laughed for five minutes.
Sometimes a little potty humor is totally needed.
And just for fun- here are some shots I got off the solar eclipse yesterday. I must admit- I had no clue how to shoot it just stuck my camera up there, without looking and shot.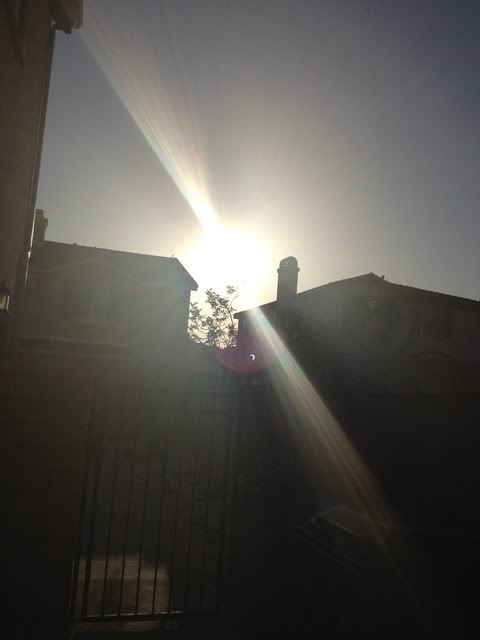 Look BELOW the sun!
same image as above just cropped
The weirdest part was the affect it had on our shadows- they were all contorted and curved a bit.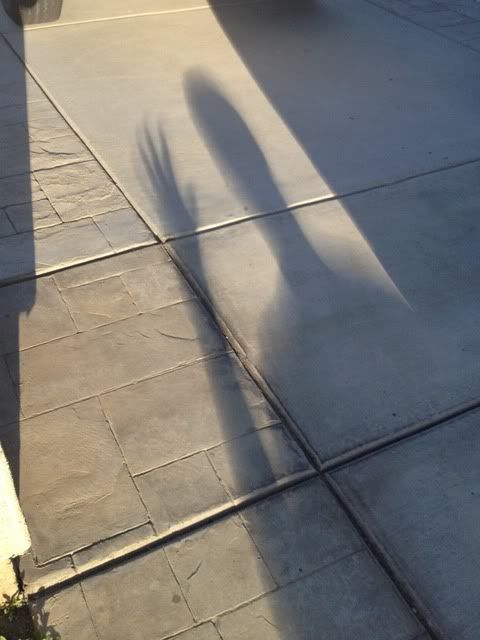 No not an alien- just a curved shadow in during the solar eclipse
Did you see the eclipse? Do you like potty humor?