In honor or today being the last day of school- which yes it is for my kids already- crazy I know! I wanted to get something off my chest... school pick up.
Lucas' school is about 1 mile from our house. Driving on a normal day would take about 4 minutes- on school days you are looking at at least 15 as you see there is pretty much one road that leads to the school. And not only does this one road lead to the school, this one road is also pretty much the one road that runs to the junior high which is next door.
So yea- you can just imagine the craziness this brings. Overall most people are polite and kind and try and not cause a major accident- but there are always those crazies.
There is a long driveway leading into Lucas school, at the top of this driveway there is an Upperlot. Parents can park in this lot and their kids can walk up and be picked up there or you can drive down and pick up your kids right in front of the school. For a lot of the year cars turning into this upperlot (which is really quite small) would end up blocking the driveway- leaving a huge long space where cars could fill it but now have to wait until the kids come out and the cars in the upperlot move.
Thankfully as the year went on, the upper lot cars caught on to what they were doing and once the lot was full, the next car would wait on the street, leaving the driveway open for the rest of us to fill up so we could all pick our kids up at the same time.
The upper lot and the flow of traffic and leading to the long driveway
I try and get there early to get a spot in the that driveway otherwise I end up having to wait for the upperlot kids too. One day as I was parked in the line, a car comes driving by, they turn the corner to the school and then suddenly are backing up and where did they back up to.
Well right there- butting into a space in the line of of those of us who had already been waiting!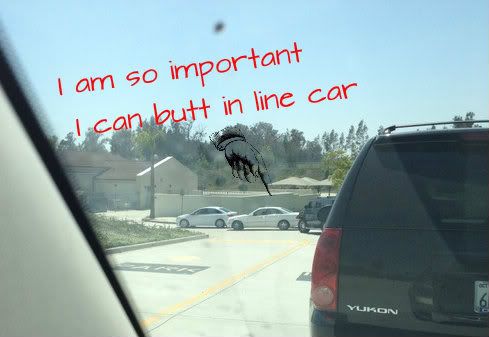 Now why that guy left that big of a space while parked and waiting in line- another pet-peeve of mine- is unknown- but seriously person you think you can cut it front of all of us like that??
This will not be something I miss one bit over summer and to think when school starts in August- I will get to go school an extra time for kindergarten pick up! Aren't you jealous? What things have you seen during school pick-up or are you one of those lucky districts that still has school buses.
And since it is Tuesday I am linking up with IA and Shawn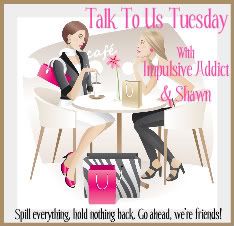 And Stacey