It's time for the monthly #photoaday recap!
@Fatmumslim Photoaday has created a photoaday challange which has become very popular on instragram.
Janette of the Johanson Journey
and I decided it would be fun to make it a monthly meme so we can see all of your pictures too.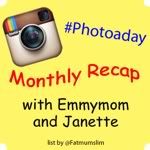 So if you blog, grab your pictures you took for June, make a collage, make a slideshow, or just show your favorite ones; however you would like to do it. We just ask that you grab the button to add to your post to help spread the word.
Also, did you know you can link up your actual Instagram Feeds? This is an option if you want to send us directly to your feed. They are free & easy and give you a link that you can link up with! For example, Janette's is: http://web.stagram.com/n/johanson52607/
Here are the places you can pick from. Janette used Webstagram.
Followgram

|

Ink361

|

Webstagram

|

Gramfeed

|

Extragram
If you haven't been 100% on track, don't worry, just a great reason to share your pictures!
So you ready to show your pictures! Here are mine for the month of June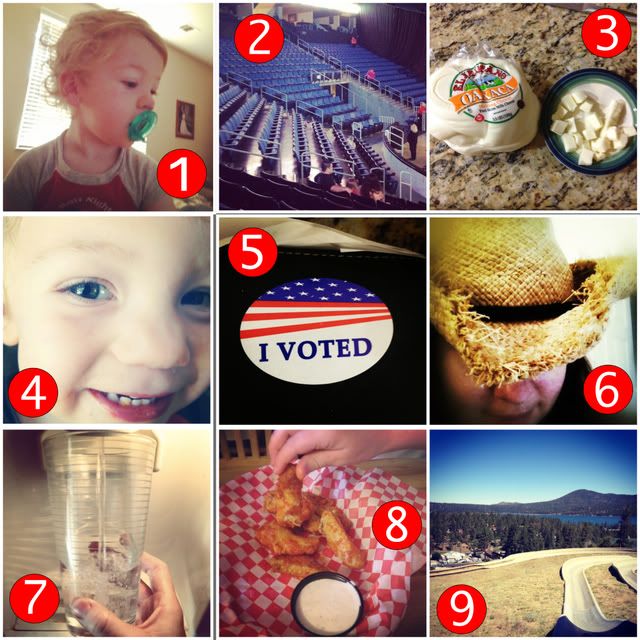 1. Morning- my morning began a bit too early when this guy thought 6 AM was a good wakeup time
2. Empty- stands before Sesame Street live
3. On Your Plate- Oaxaca cheese- so yummy!
4. Close-Up
5. Sign- technically a sticker but close enough
6. Hat-every girl needs a good cowboy hat
7. Drink- water is my drink of choice throughout the day
8. Six 'o clock- was at dinner about to eat some wings and pizza
9. Your View Today- at the top of the Alpine slide in Big Bear
Since #10 was a collage I gave it a spot of it's own
10. Best Bit of your Weekend
11. Door- a door, the dryer door- I see way too often for my liking
12. From a low angle
13. Art- best art is art made at a girls craft night
14. Time- have had some time to read some good books
15. Yellow
16. Out and about- At the apple store on our anniversary date
17. In Your Bag- it is a mess
18. Something we don't know about you-I have a scar down my entire chest from open heart surgery
19. Imperfect- completely imperfect- my ability to cook dinner this summer, laziest cook ever!
20. Fave Photo You've Ever taken-Could have picked a million but this will be an all time favorite
21. Where you Sleep-where I slept which ended too soon when a couple of monkies joined me
22. From a high angle
23. Movement
24. On Your Mind- Right now games on my iPad are on my mind, lazy day
25. Something cute- how much these two adore each other is cute
26. Where you shop- the gas station was the only place I shopped at that day
27. Bathroom- My bathtub- I like to practice my letters while I take a bath ;)
28. On the Shelf-at the moment not much- apparently our play room exploded
29. Soft- the grass may be soft but it sure makes me itchy
30. A Friend- My best friend taking his picture of the day- i.e. he was taking a picture of me

So there you have it. Did you do the challenge? Did you try and not quite make it, share what you got anyway! I love pictures!

And remember please grab the button for your post, just copy the code under the button-make sure you get it all.