It's just Ryder and I for half of the day now. Ryder has gotten pretty used to the routine of dropping and picking Lucas and Alex up, but some days he still cries. He misses his brother and sister; the house is so much quieter when they are gone.
I have almost forgotten how to play with just one little one. It seems easier and harder all at the same time. He wants to drive trains on the Geo Trax and then the next minute is serving me play food from the little kitchen; definitely learned from his sister's influence.
While I am enjoying this time with just Ryder and I, it is also freaking me out as the reality of how quickly it goes is smacking me in the face. And yet, I still find myself being distracted, finding distractions, not always enjoying the moments.
Some days I feel like I have to fight to bring myself into the present.
So yesterday when we were shopping and Ryder asked to "go cold part there" at Costco (basically a giant walk in fridge/freezer where a lot of produce is kept), even though it was out of our way, I said yes.
Why?
Because sometimes the cold truth and reality are our best wake up calls.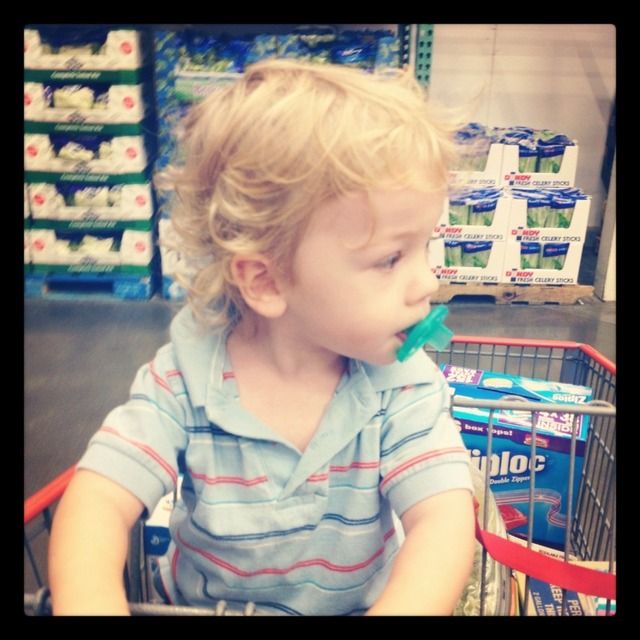 Linking up with Shell's Pour Your Heart Out
Don't forget to come back tomorrow and link up with your Proud and Not So Proud Moments.