Ready for the good the bad and the funny? It's Proud Mommy Moment Time!
This is your weekly chance to brag about the awesome things your kids, nieces, nephews, etc did and no one will judge because we told you to. Or you can do the opposite and tell us about those moments your kids made you so "proud"- i.e. something totally embarrassing but hey it makes for great blog material! Please grab the button for your post and visit my co-host
Kmama
.
Every Thursday!
I have been enjoying the time that just Ryder and I have together while the other two are at school. But I have also forgotten how to play with just one toddler. To help time pass I signed Ryder up for story time and a tumbling class. This last Tuesday was his last tumbling class.
His first day of class he clung to me. If the coach tried to help spot him to do a somersault he would cry and cling to me. I wondered how we were going to make it through 8 weeks of the class at this rate.
But thankfully with each week he got a little more brave and a little more confident.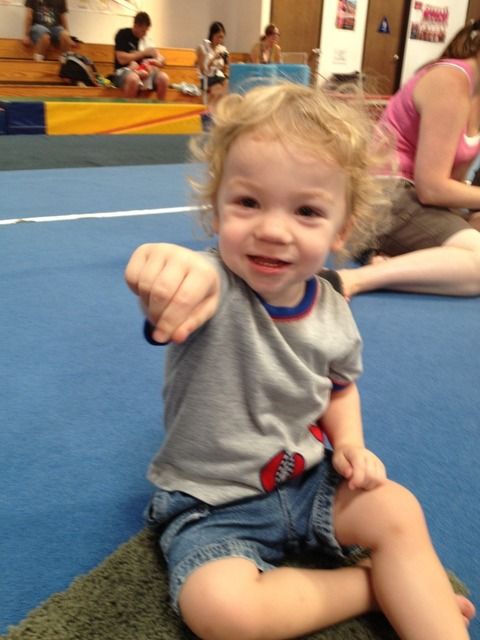 By the end he was even letting the coach spot him in a somersault. Even with his confidence though- he always wanted to hold my hand.
And here is a one minute video to show some of the gymnastics class fun.
What is your Proud Mommy Moment this week?