My son loves Lego's. In fact you could say he lives Lego's and they were taking over his room so I knew I needed to come up with a solution. I did a lot of searching on Pinterest, lots of configuring and finally found the best Lego table solution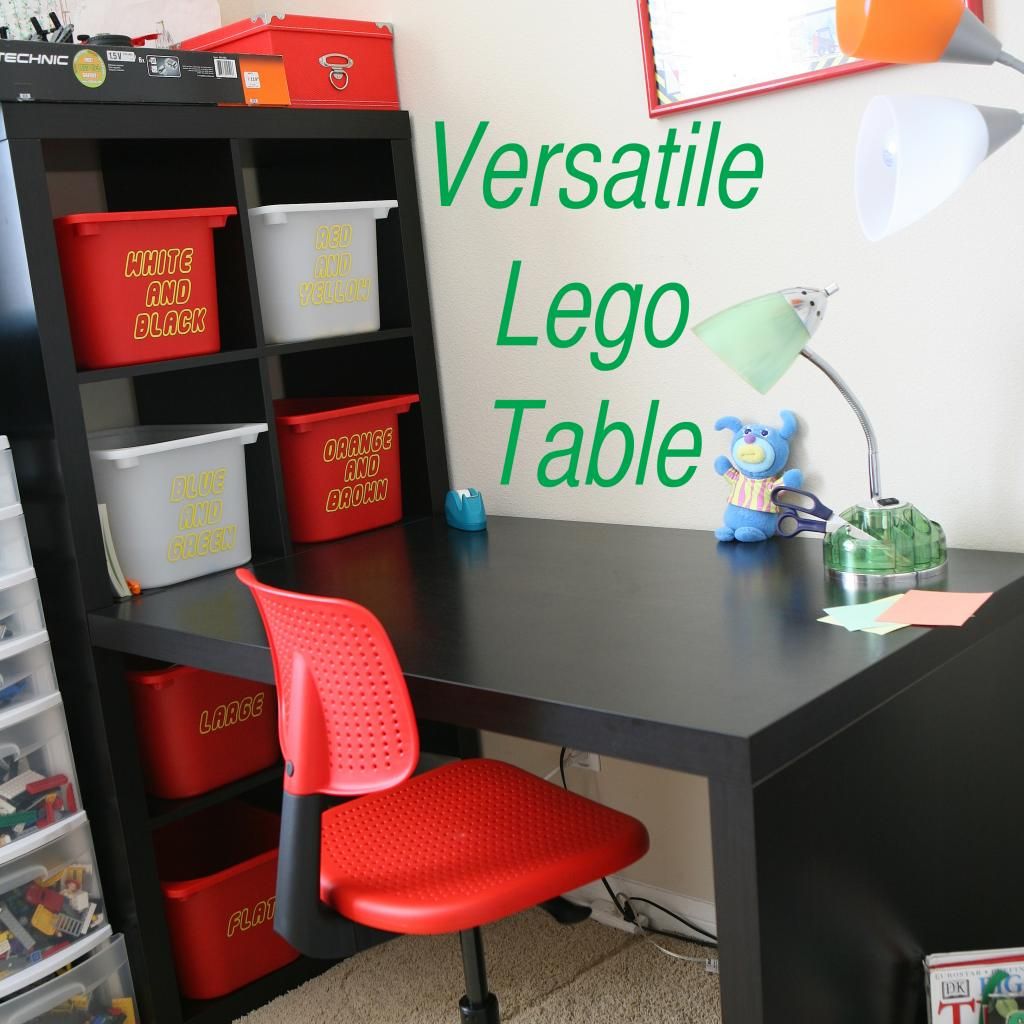 Why this is the best Lego Table
1- Size
Many of the Lego tables out there are pretty short- good heights for smaller kids- but my son is 8 and only getting bigger. So not only is this a regular height table but it also isn't too large, it doesn't take more room than we have available.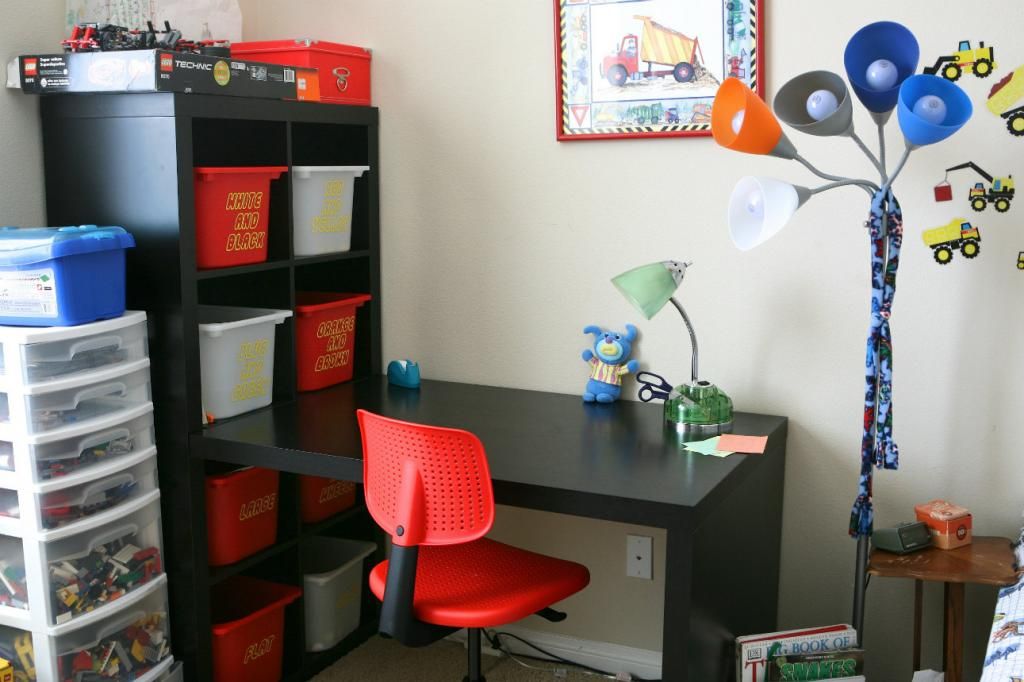 2- Storage
There are eight shelves which have room for huge buckets- 4 spaces above and 4 below.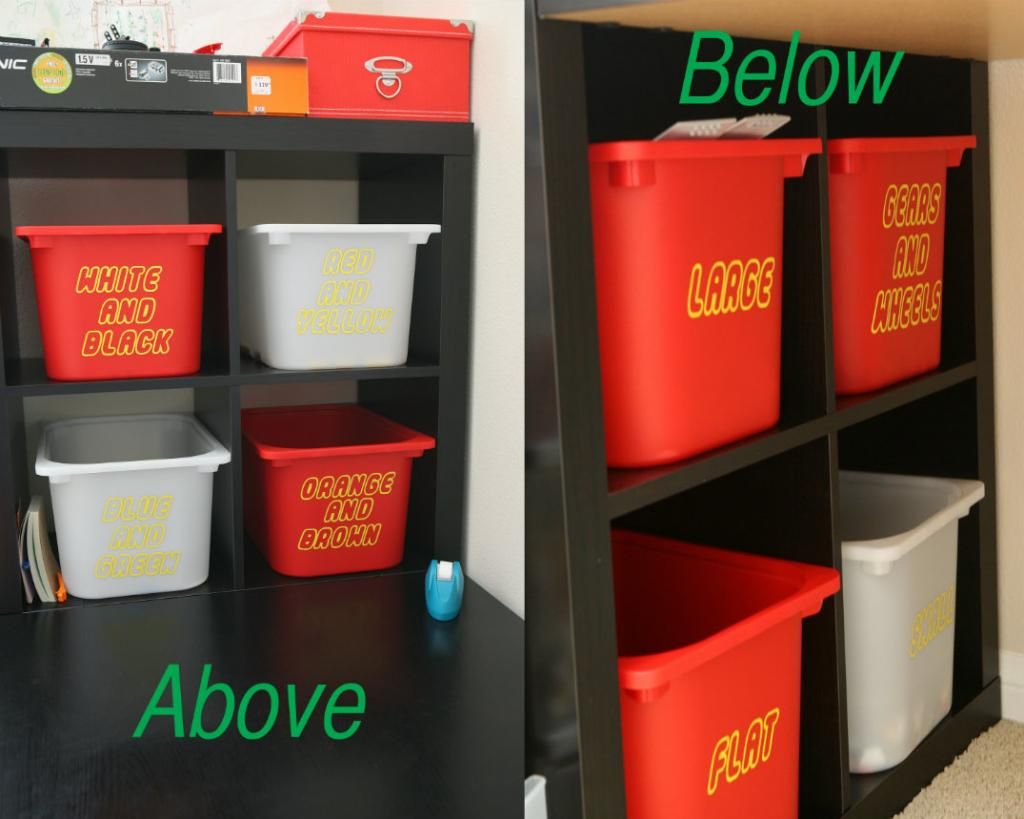 These bins are huge and have way more than enough room for the thousands of Legos my son has.
We divided the bins into 8 categories
1. White and Black Pieces
2. Red and Yellow
3. Blue and Green
4. Orange and Brown
5. Large Miscellaneous Pieces (Large)
6. Small Miscellaneous Pieces (Small)
7. Flat pieces (Flat)
8. Gears and Wheels
The last four categories trump the color bins. If it is a big flat piece, it goes in with the flats no matter what the color. This form of sorting works best for how my son builds Legos.
How to Label the Buckets
To label the buckets I found a free Lego font (can find
lego font here
). The Lego font- has an inner and outer layer. I used my Silhouette to cut out the letters- but rather than keep the inner letter, I saved just the outline (and inside pieces like in the middle of the R).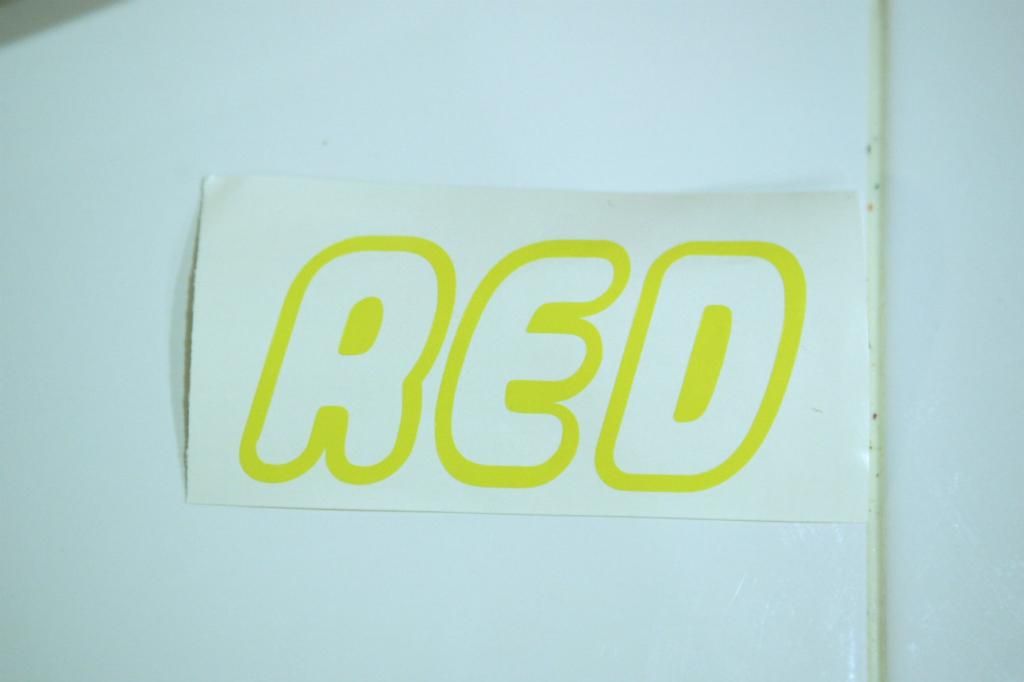 The outline vinyl parts I saved ready to be put on transfer paper then on the buckets
The traditional Lego colors are white with yellow outline on a red background. So I decided to use a shiny yellow vinyl for all my letters. And I loved the end look.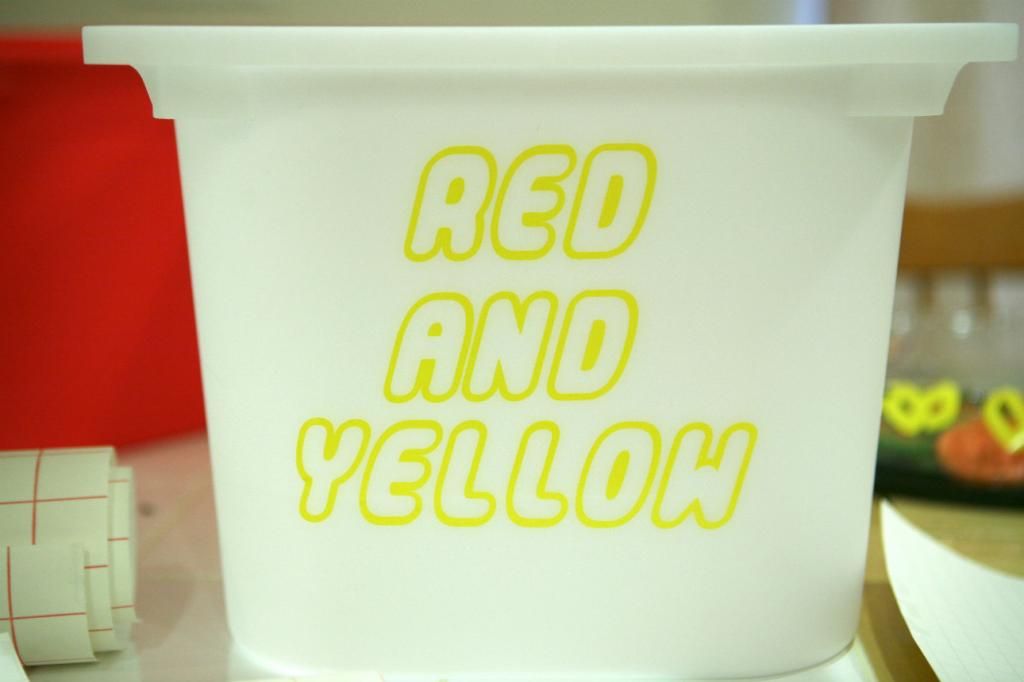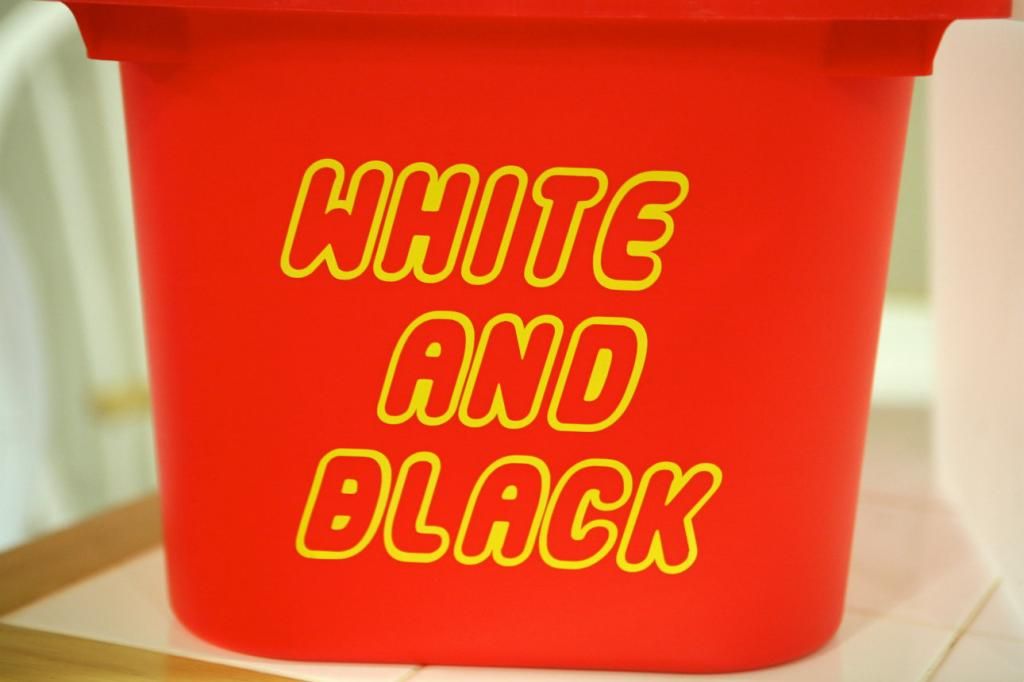 3- Versatility
Not only is there space to store Lego's and build Lego's- but this has also become my son's favorite spots to do his homework. If someday by chance he outgrew Lego's (I don't think he ever will) we could just pull out the buckets and other things could be stored in the spaces, or even just turn the buckets backwards. (There are even shelf drawers or doors available for this set)
4- Price
My favorite part was the price. As I looked at Lego tables, I found a few that I loved including one that had a lot of pull out bins and had a huge table area; but as I began adding up the price for the different parts it was quickly adding up.
We bought all of our supplies at IKEA. The desk shelf and desk is a set from the
Expedite series
.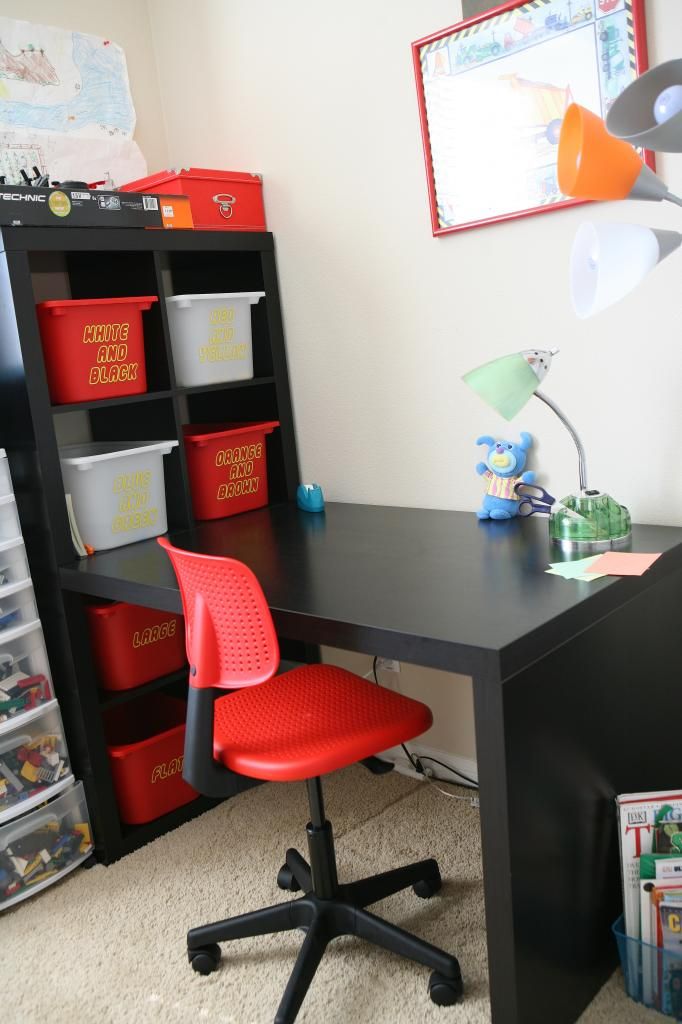 It is $119 for both pieces. It is available in three different colors. I was impressed with how good quality both the desk and shelf are; it isn't high end furniture but it also doesn't feel or look cheap either.
The bins are the largest bin from the
Trofast Storage Bins
. When I looked at the sizes I was afraid they wouldn't fit, but they fit the shelf perfectly and are only $4 each.
The chair is also from IKEA- it is the
Alrik chair
at only $14.99. It can raise and lower to the desired height.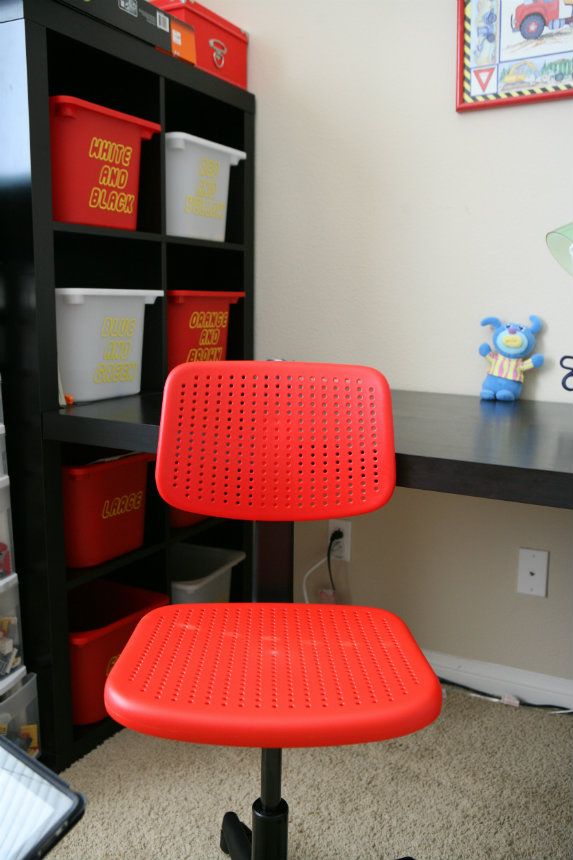 The holes make it seem like a Lego thing to me.
I already had the vinyl so the total price was $165.99 (pre-tax). Now, we not only have a great place for my son to build and store his Lego's- but a desk that he can have and use forever.
The bin to the left of his desk was our old storage method and still needs to be sorted into his new bins
And what do we do with his completed sets? We bought a couple of shelf/shoe racks at Target and they fit perfectly under his window seat to hold his finished sets.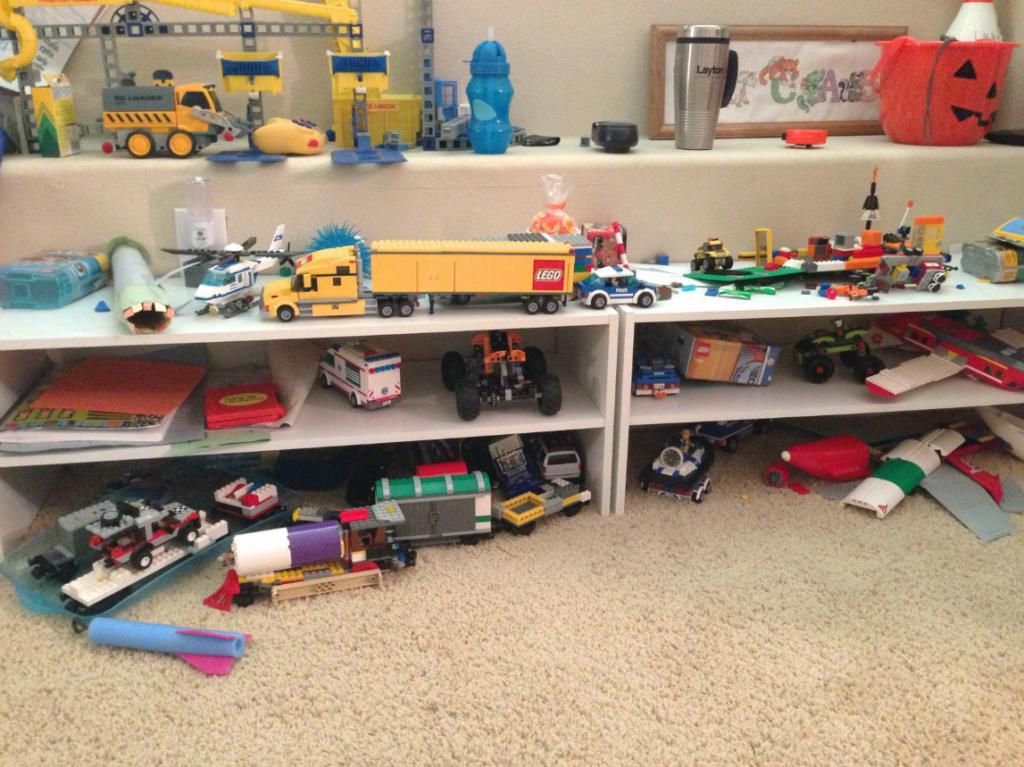 For my daughter who loves the Lego Girlfriend sets- who likes playing with her built sets more than building- we also got her a shelf.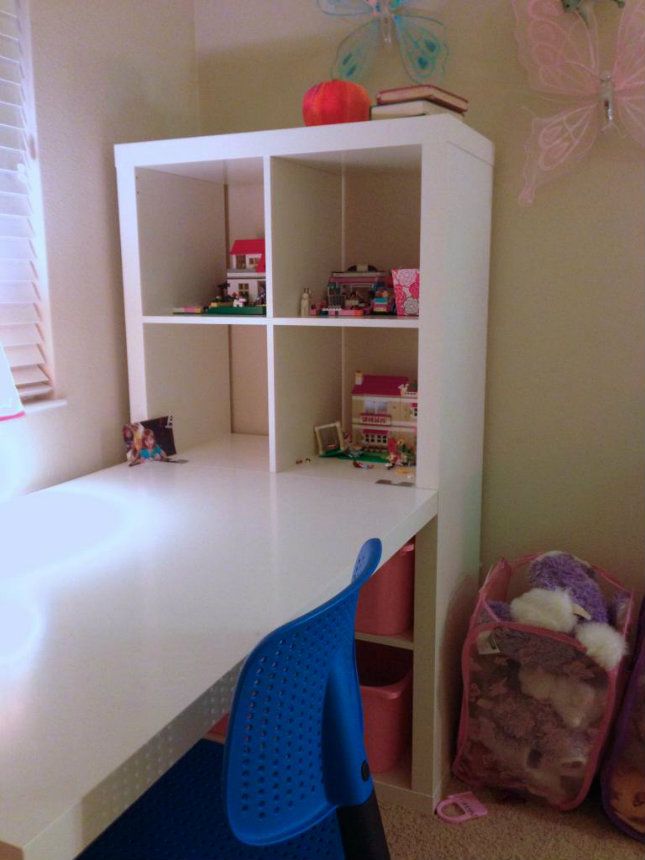 We got her the white shelf and desk. She stores her completed sets up above and then pulls them out to her desk when she wants to play with them. She has just has four pink bins beneath that have a variety of things stored in them.