I'm back! We had an awesome, wonderful trip to Chicago to visit my parents and some of my siblings and now are in post trip letdown; not to mention trying to adjust back to California time, especially after a late flight (landed at 10:20 PST)
I thought today would be perfect to join in June's Old School Blogging with
Elaine from the Miss Elaine-ous Life
This month is the classic Alphabet meme.
Alphabet Meme
A. Attached or Single?
Totally Attached to my husband Eric, my best friend
B. Best Friend?
See Above :)
C. Cake or pie? Cake!! Though when I was a kid I loved sneaking raw pie dough when my mom made pies
D. Day of choice? Friday-- kids gone some of the day (during school) but the weekend is coming, no homework and we go out to eat
E. Essential Item? my contacts otherwise everything far away is a big blur
F. Favorite color? Blue
G. Gummy bears or worms? worms
H. Hometown? Chicago suburbs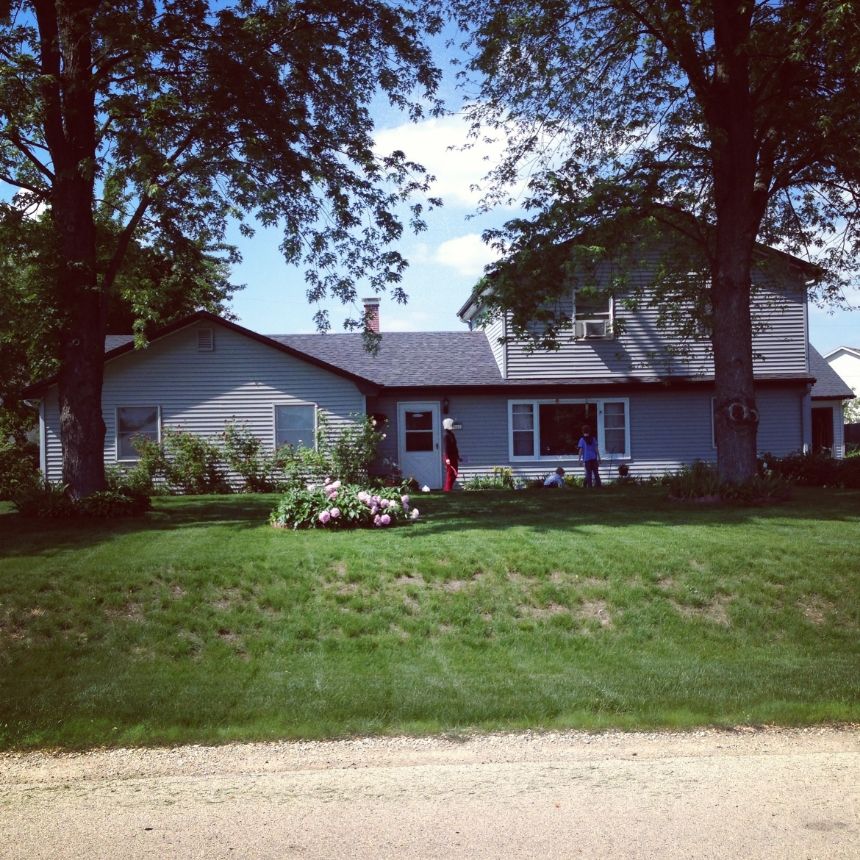 Home I grew up in- this picture from our trip last week
I. Favorite Indulgence? chocolate, especially chocolate with soft, oozy

carmel

in it
J. January or July? Since I live in SoCal they are both great.. but I guess July
K. Kids? 3 Lucas (8), Alex (6), Ryder (3)
L. Life isn't complete without? My family and my faith
M. Marriage date? 6/16/2001 (yep our anniversary is this weekend!)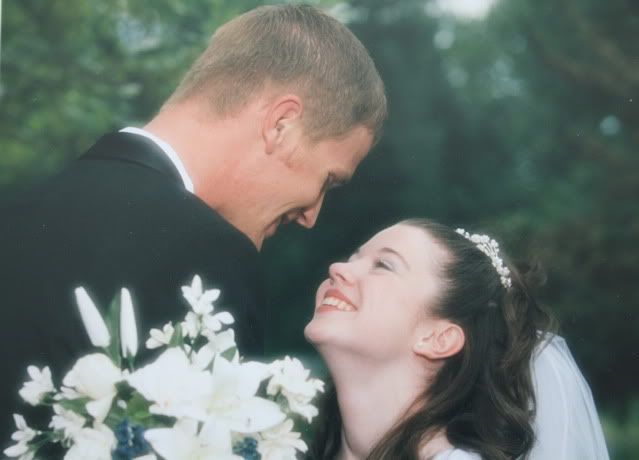 N. Number of brothers/sisters? 3 brothers/ 3 sisters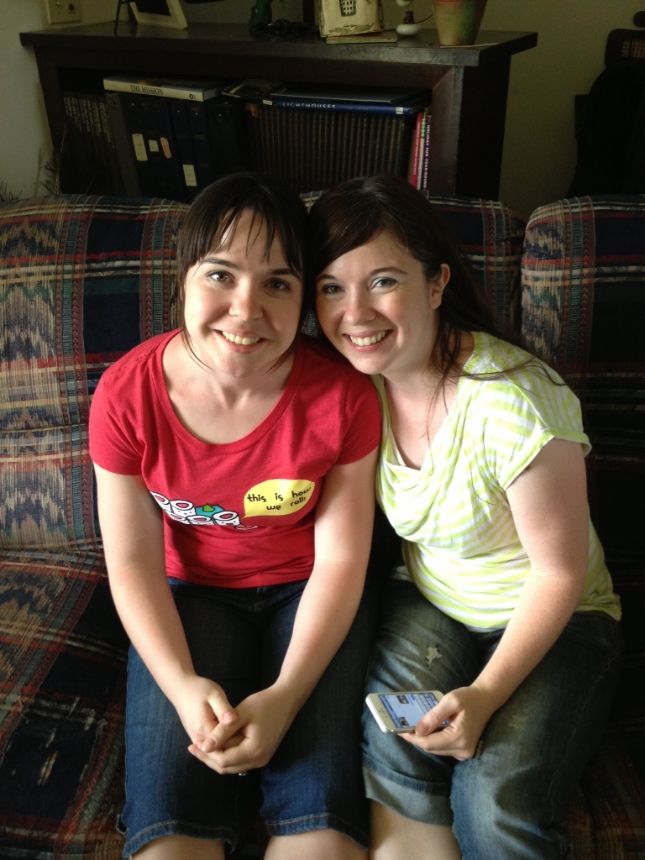 My little sister and I from my trip last week
O. Oranges or Apples. Apples- Gala is my favorite
P. Phobias? lots of people in a small space, small spaces
themselves don't bother me though
Q. Quotes? "Motherhood is not a hobby, it is a calling. It is not something to do if you can squeeze the time in. It is what God gave you time for." Neil L. Anderson
R. Reasons to smile? my family, the silly things my kids say and do, the sunshine, beautiful weather
S. Season of choice? Used to be fall as I love the leaves falling off the trees but well I live in Southern California now and leaves don't fall off at or or not until winter, so I guess spring
T. Tag 5 People. CA Girl, Mrs. Match, Amy of Involuntary Smiles, Liz of a Nut in a Nutshell, Ashely of Dancing with Ashley
U. Unknown fact about me?
V. Vegetable? Corn on the Cob
W. Worst habit? twirling and sometimes putting my hair in my mouth
X. Xray or Ultrasound? is this a preference question? Ultrasound then as you have to hold really still for x-rays
Y. Your favorite food? Potatoes and sushi-- and yes that is two but I love them both
Z. Zodiac sign? Scorpion
This was fun to do! Pick a question or two and answer it in the comments, would love to know your answers.