The long sleepless nights from a newborn... the first time they get really sick.... the first time they get really hurt... these are many of the hard moments of parenthood.
Times when we wonder if we can make it, how we will make it and how much sanity we will have left when it is all over.
But we do make it. We are strong, we can do hard things.
We start feeling really good about ourselves.....
until
yep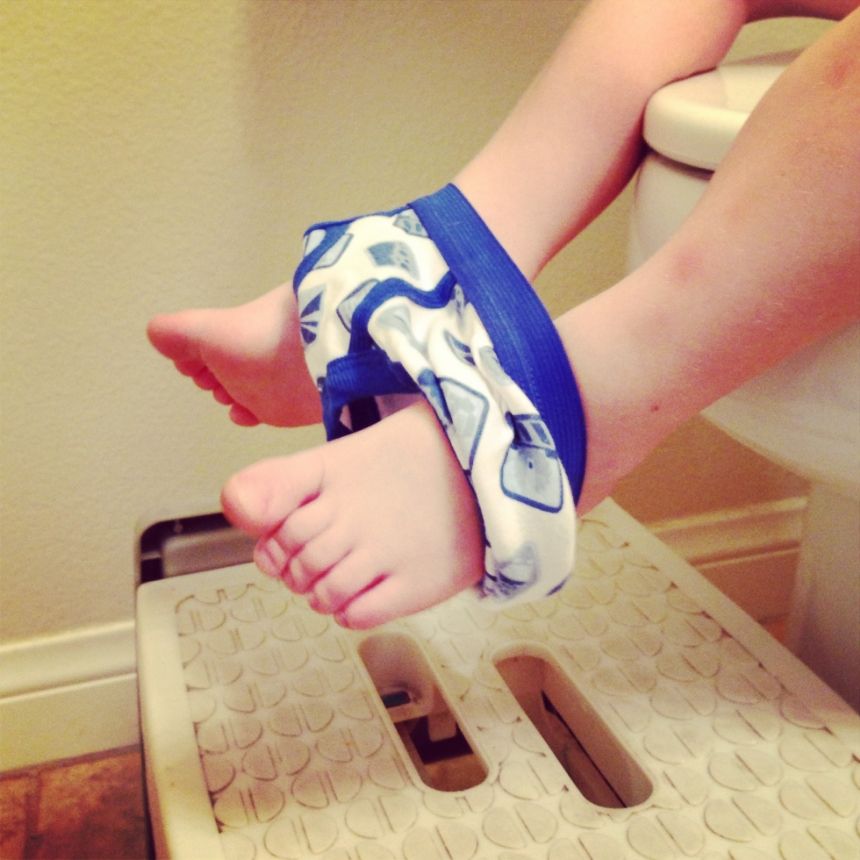 potty-training.
The constant running to the toilet, searching for the puddles when you discover their underwear is once again wet, running to the bathroom in every public place because even though they just went at home of course they need to go again.
I have been telling Ryder that when we got back from our trip that it would be time for him to go potty on the toilet. He was excited asking when we were going to get his underwear. He insisted on carrying it with him throughout the store.
We got home and put on his first pair of underwear. I set my timer to help make sure I didn't get distracted and forget to take potty breaks.
He happily went and sat on the toilet... and sat.. and sat only to do nothing.
I set my timer again and went back to editing some pictures.
"What is on the floor?" Lucas asked.
"What?" I asked heading over. Oh no. Yep a nice little puddle. Where was Ryder? Just happily playing completely unaffected by the fact that his underwear was all wet.
This is going to be a very long process.
Can I make it? How will I survive this? Will I be sane?
Well I guess that is yet to be seen; wish me luck.
Since it is Tuesday I am linking up with some other great Tuesday meme's. IA and Shawn's Talk to Us Tuesday and Stacy Uncorked's Random Tuesday