Friday 5 Time! (#Friday5) Share 5 Thoughts and 5 Pictures from the week. Fun way to end the week, recapping those little things that might not have made your blog.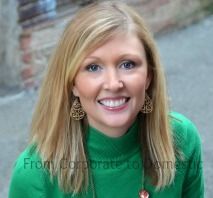 This week I am excited to announce my guest host
Natalie of From Corporate to Domestic
.
I love Natalie's blog! I have read her blog for quite a while now and she is someone I consider a true blogging friend. She blogs about her journey from the Corporate world to Motherhood. She has two adorable boys that I have loved watching grow. She doesn't blog as frequently as she used to, but I love every post she writes and hope she never gives it up.
Here are the questions I asked Natalie
1. How long have you been blogging? Why did you start blogging?
Just over 3 years. I started blogging after my first son turned 5 months old. I had a few close friends that already blogged and encouraged me to do so.
2. If you could get all expense paid trip would you choose a trip to the beach or the mountains?
To the beach no question! Bora Bora would be my first choice!
3. What is a book you could read again and again, or just really liked?
I am a huge book reader, but I'm not one to read books over. My favorite book is East of Eden.
4. If someone gave you $1,000 and told you you had to spend it in one day, what would you buy?
I would try to go on a huge shopping spree because I really could use some new clothes. However, when I try to find some I always come home empty handed. My day would also include a mani/pedi, a massage, and lots of coffee!
5. What is your best blogging advice?
Blog for you and no one else. Do it for the reasons you want to do it. If it's to keep up with your family, to meet an online community, or make money...do it because you want to!
Thank you Natalie! Definitely make sure you go read Natalie's Friday 5 post. You can find her at the following:
5 Thoughts
1. I have been kind of absent from the blogging world again this week because my parents are in town, yep more company all ready! We are having a great time visiting with them; though my mom has gotten all three of my kids hooked on farming, with the iPad game of Hay Day (think Farmville but a bit different). So far I am holding out and not getting it.. I know how I get, it would be bad.
2. This week we got to see the Endeavor Space Shuttle. It was really very inspiring and to hear and see recordings of the last flight it took, almost brought tears to my eyes and made me really upset that the space program has lost it's funding.
3. This is my kids last week of swimming lessons, I am so so happy with the progress they have made. Lucas and Alex both know and can do 6 different strokes, can kind of dive and can tread water! Alex treaded water for over two minutes yesterday! Lucas went into these lessons honestly barely knowing how to swim and being pretty hesitant about it. I am a proud mama!
4. In early May I hit my top (non pregnant weight)-I did not like it. I started to do things about it... then summer and company and more company happened. I am afraid to get on the scale. Does anyone have any tips on eating and doing good when you have constant company??
5. Did you realize that not only is today Friday the 13th but there is a full moon tonight. There won't be another Friday the 13th with a full moon until 2049!
5 Pictures
Free donuts on National Donut Day
Fort building with Dad
A painting my mom painted for Alex that she brought out and gave to Alex.
Farrells for dinner with the family-- see why I am doing bad.
My parents and two of my kids (Ryder wouldn't get in the picture) seeing Endeavor
What is your Friday 5 this week?