I found a post I wrote 2 years ago called
1000 reasons why I blog
, and well no I didn't actually share 1000 reasons, instead I shared numbers relating to my blogging experience. I found it a lot of fun to read and so wanted to copy that post (some things are the same) with some updates for 2014.
2- The number of kids I had when I started my blog
3- The number of years we have lived at our current home (a record for us)
6- (well 5 3/4) years I have been blogging
9ish- different looks I have had on my blog
11- The number of different of homes I have lived in in my lifetime (10 of which are in the past 15 years)
28- the number of posts with the word "poop" in it
62- Months that I have done
Ten Things to Smile About
63- Number or
recipes
I have shared on my blog (this only went up 3 in two years)
613- Number of followers I currently have
2,031- Number of Days I have been a blogger
24,069- the number of comments I have received on my blog (as of yesterday)
And one more very important number
13- number of years since Eric and I married for time and eternity.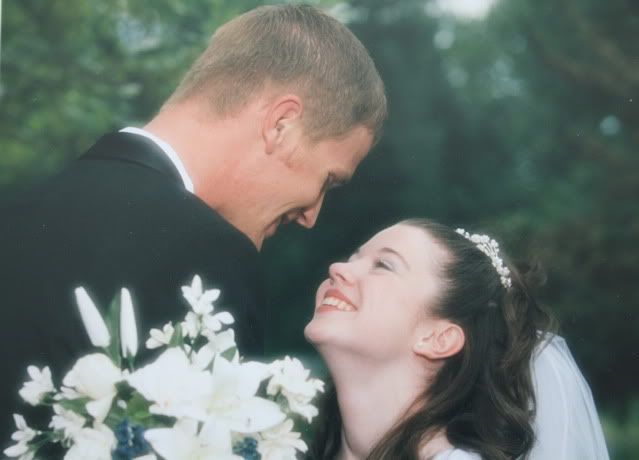 Many consider 13 to be an unlucky number, but this year it definitely is not.
There
is nothing unlucky about the amazing man my husband is, how he works so hard to provide for us, loves us, makes us all laugh and the fact that he is my
best friend.
We have had our share of challenges and trials, things that either could tear us apart or in the end build us closer together; thankfully we worked our butts off to make sure it was the later. I cannot imagine my life with anyone else.
To my husband, I love you. I am so glad I said yes.
As I was going through my old posts, I came upon this video that I made 5 years ago that tells a little of how we met. Enjoy!