It's Monday, which often means it is time for an easy post, as let's face it, who wants to think on Mondays?
So
Monday Mugs
is the perfect solution for an easy post.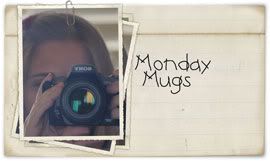 This week, the theme is umbrellas. And well, some of you may remember my
Singing in the Rain
post way back in January... but many of you are new to my blog since then and these will always be some of my favorite pictures. So, for your enjoyment here are some great umbrella pictures again. They have my old photography watermark. I have updated it since then, but hey it's Monday so I am not taking the time to fix that.