Some people don't like when their food touches.
Some people aren't fans of casseroles-they like their food separate.
When I make taco salad, Lucas likes his meat, chips, cheese and sour cream all separate and not mixed together. I allow it, as it is just as easy to dump piles of the stuff on his plate as it is to mix it together and if it means he will eat it, then so be it!
And well, then there is Alex.
Here she is eating-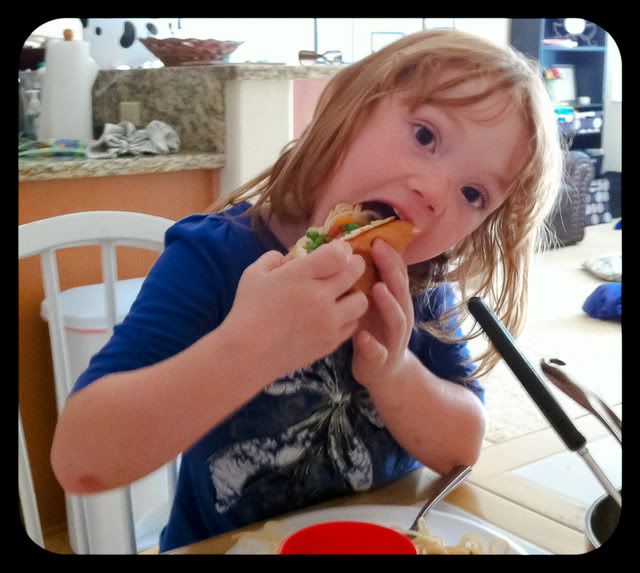 eating a hot dog right?
Ummm kind of....
Let me show you a close up view of what she made herself for dinner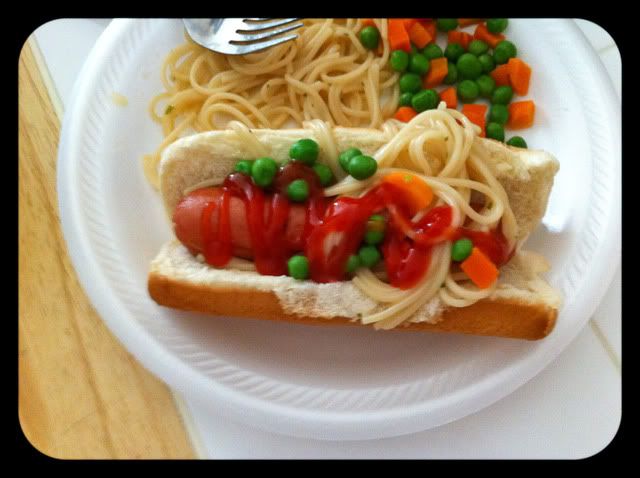 Yep, cause everyone puts their pasta and peas and carrots on their hotdog right?
Does anyone you know eat weird combinations? Maybe you?
*** TOMORROW is Ten Things to Smile About-- your chance to look back and recap your month, either in a list or with pictures- great easy post. Please, please play along. You can see past lists
here