Before I forget to mention it- tomorrow will be your chance to link up with Ten Things to Smile About. This will be October's list- it is your chance to go back and find the good things during the month- even if it is something as simple as the leaves changing color. I started this meme after having an awful month and I needed to go back and find the good. You can just write a list, add pictures, I just ask you include the Ten Things button found on my sidebar.
For today, I am linking up with
Four Plus an Angel
and
Sellabitmum
for their
Boo in the Blogsphere
meme. You can link up through November 5th.
We had a church Trunk-or-Treat on Saturday so I already got pictures of my trick-or-treaters.
So all aboard and join us for our Halloween fun.
(Hat $5 party city, pocketwatch I made, jacket $1.98 at thrift store, church pants)
And if get on the train only to find out you are in trouble- you might just find a superhero --but she is in disguise so look closely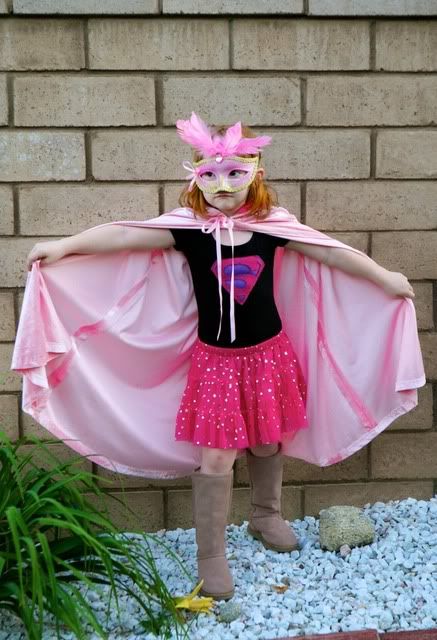 (Hooded cape- made by my MIL, mask $9 Halloween store, ballet leotard she had - "S" I made out of felt, skirt $6 target, boots $3 thrift store)
And in case that superhero was hiding and you missed her- well this Superman can help you out!
(Lucas' old costume- so no cost)
Oh and I even got in on the action a bit this year.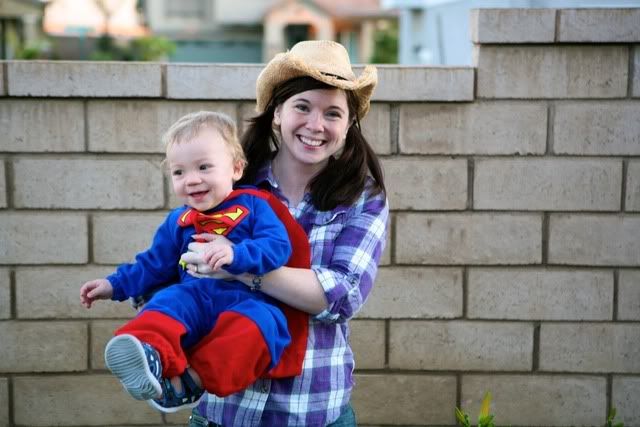 (or I just wanted a reason to wear the cute hat I found at the thrift store)
So never fear- someone is always watching out for you.
Happy Halloween!