I must really dislike laundry. In my 3 1/2 years of blogging I have mentioned the word laundry in 38 different posts.
I pondered life's deeper questions- in regards to laundry in a post
here
.
I even showed you my dirty laundry a few times including
here
.
I did make some cute laundry room decor hoping it would help. And yes it does make me smile at least now in the laundry room.
Friday was the day I was going to put the pile of clean clothes away
But instead I pulled open our crayon/ pencil junk drawer and made it from this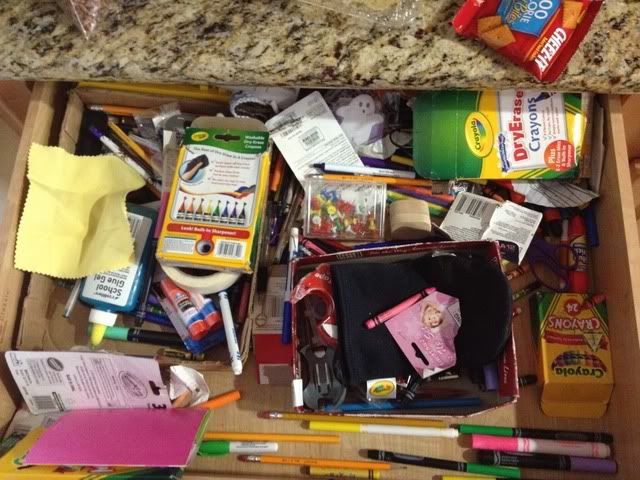 To this
(Most bins from $ section at Target- 2/$1!!)
Oh the satisfaction! The exhilaration of a job well done! The pride from being a hard worker!
Shoot
(yes my real pile of clothes to put away- and yes I was in my pajamas when I took this)
That's still there.
Do you hate laundry as much as me?
Oh and ironically enough I wrote this post on my phone while I was working on putting that pile away.
See anything but the laundry!
P.S. Tomorrow is Ten Things to Smile About!
It is your chance to look back at the month of April and find ten things that made you smile-whatever they may be.