It is Thursday which means it is time for Proud Mommy Moments (#PMM). This is your weekly chance to brag about the awesome things your kids, nieces, nephews, etc did and no one will judge because we told you to you to. Or you can do the opposite and tell us about those moments your kids made you so "proud"- i.e. something totally embarrassing. Please grab the button for your post and visit my co-host
Kmama
.
Every Thursday!
Before I get to my PMM- I just feel like, for Lucas sake- I should clarify something from yesterday's post. Lucas has never once or I don't think ever would say "she is not cool enough"- that was more of a reflection and perception from my past. In fact, I truly don't believe Lucas thinks like that; he has such a good heart. As Eric said, when I told him I think she is just a little overbearing and in your face- he found that kind of ironic as Lucas is often that way himself. My post was meant for more a commentary on what tends to happen- though you can bet I am doing my best to help teach my kids not to contribute to it and not to think that way themselves.
K-now for my PMM.
The school year began- it was a new school for you, once again. We weren't sure what to expect. You had done pretty good least year but still often had a hard time sitting still.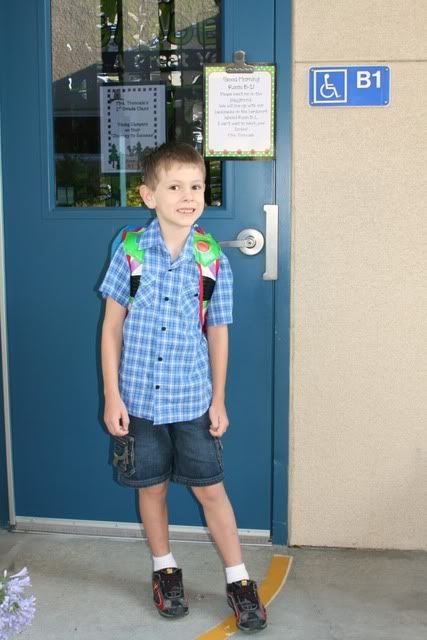 Lucas on his first day of 1st Grade
You came home that first day in tears- a miscommunication about how the lunch line works had left you without any lunch. Thankfully, that was the only problem we had with that all year.
Your first progress reports started coming, as well as your first awards. Awards for great behavior and great academic work. We couldn't be more proud!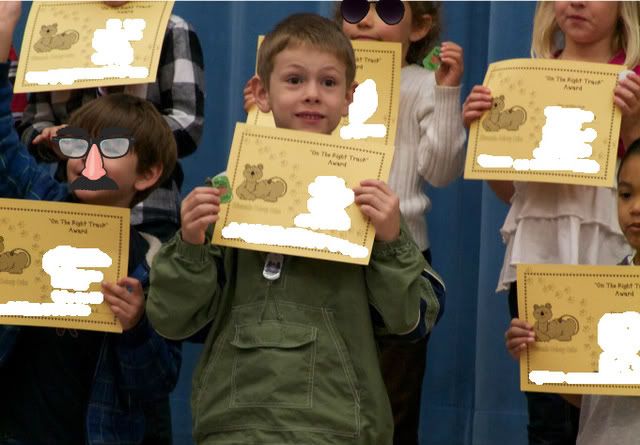 And this success continued throughout the year.
The year ended up with a student of the month award and high praises from your teacher.
Congrats, my son for the wonderful school year!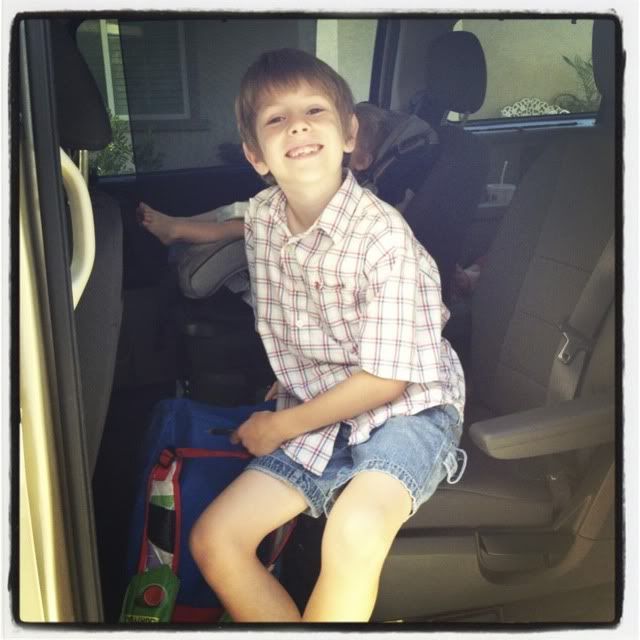 On the way to the last day of school
Next week I will highlight Alex's preschool success.
What is your Proud Mommy moment this week?