Happy Valentines Day!
I feel like I have been barely around the blog world this week. Being sick will do that to you. Doesn't my body know- mom's can't get sick? A day of total fatigue, mucus-spewing coughing, chills, and feeling like I had a wad of cotton stuck in the back of my throat only to discover it was actually my tonsils so enlarged they were touching at times; I went to the doctor.
They didn't test me for strep, as my throat it-self is actually not sore, but are medicating me like I have it.
Sometimes I feel like I could do more and should do more (and yes that at times is true) but after being sick for a few days and hardly being able to do anything I realized how much I really do!
Don't get me wrong, Eric has totally stepped in and helped out but there is only so much he can do in the few hours that he is home.
So anyway-- Happy Valentine's day right?
Obviously no Proud Mommy Moments today as now that I am starting to feel a bit better I need to get things ready for our Fancy Family Valentines Dinner; which has become a yearly tradition.
A picture from last years-- click
here for the post
.
And two years ago (
click here
for that post) when it began-- and look at cute Ryder- he dressed up for the occasion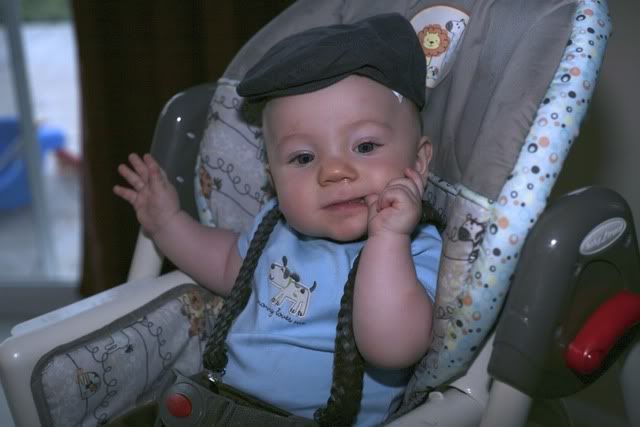 time goes too fast!

Of course in a couple of days I will show you what we are doing (did) this year too. So I hope you have a wonderful day.
P.S. Did you know this is National Random Acts of Kindness week? If you have or are doing something and blog about it; it would be a perfect post to link up with
Heartfelt Act
s.