Happy Halloween! I am so glad this day has finally arrived so I can hopefully unload all the candy I bought so I will stop eating it!
I thought it would be fun to share pictures from past Halloweens- so enjoy!
From oldest to youngest: A Ghost, a Ninja, and a Cowboy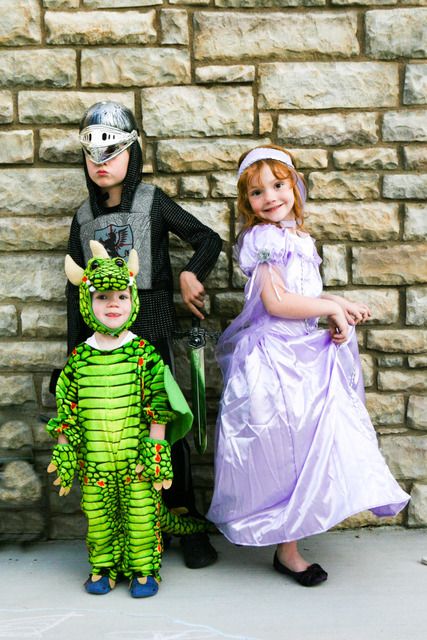 This was by far my favorite year as my
kids costumes
totally coordinated! I even made a cute video where they acted out the dragon capturing the princess. (Just over a minute long!)
A tain conductor, a super girl in disguise, and superman.
Oh my goodness, time goes fast, look at my cute little Ryder!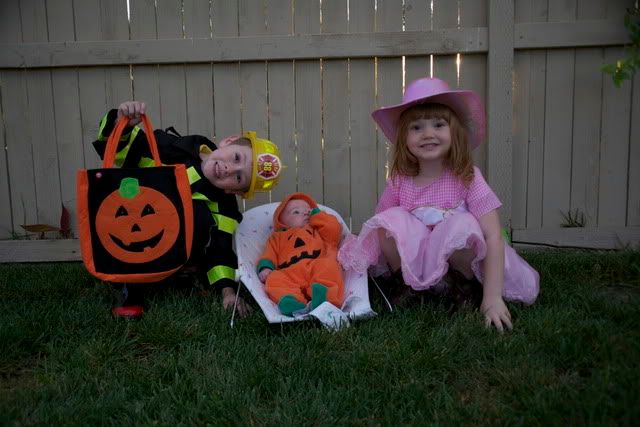 Fireman, A cowgirl and a pumpkin
This wasn't Alex's costume, but this has to be one of my all time favorite pictures! Every girl needs a superhero!
Here is what Alex was that year
Ryder- well he wasn't born yet
What a fun trip down memory lane! I began my blog in 2008 but after Halloween. If you click on these last years, it will take you to the original posts.
Now pre-blogging Halloweens
After I stared uploading pictures, I realized I did not have pictures from this year.. will have to find those sometime, I think they are a in a box of printed pictures waiting to be put in an album.


He also had a pumpkin hat, just wasn't wearing in this picture
Alex was a black cat- at 11 months old she was already walking all over the place
2006
Same costume Ryder is wearing in 2011, it was when seeing this pictures and others around this age that I realize that Ryder does actually look like his brother (this was a month before Alex was born)
2005
Lucas was a leopard, this was actually his second Halloween but his first he was only a few weeks old as I was receiving from a c-section, so this is the first time we dressed him up.
What are you or your kids dressing up as this year?