A year ago yesterday I wrote this on my blog: "Well it is time for a little vacation. No, not the "I am trying to be dramatic saying I am taking a break from blogging vacation", but a real vacation! It will probably be my last one before the baby is born"
At the time I was 31 weeks pregnant. The pregnancy had been fine, other than my major hernia and that fact that everyone kept saying I looked like I was going to pop. I was excited to get away and spend time with family.
I never would have imagined in my wildest dreams that our week long vacation would become a month long vacation as halfway through our trip my water broke completely unexpectedly. (You can read about that
here
). It made me question why, wonder what, but truly I felt mostly at peace that somehow everything was going to be okay.
In times of crisis I usually seem to handle it okay.. I think I have my mom to thank for that. I never remember her freaking out, getting scared, or even seeming nervous when I was hospitalized time and time again and went through two heart surgeries. I am sure she must have been freaking out internally-but on the outside she was the essence of calm, like it was no big deal having your five-year-old have open heart surgery. And so this is how I grew up, it was no big deal, I was normal, I can do hard things.
And so one year ago when I was in another state on vacation and my baby was coming 8 weeks too soon I knew I could do it. And I did--mostly--there were some late night tears, the time I left church early as I broke down and cried the whole first hour.... but it's okay to cry right? As a child I used to cry all of the time and so easily- so then I got hard and would fight it-- and now sometimes I have to remind myself that it is okay to just have a good cry.
Which-well this week's upcoming events-my baby is turning 1, I might just have to have a good cry. A cry of happiness. A cry of sorrow. A cry of excitement and anticipation. A cry of longing for these days that will soon be forgotten.
And did I tell you I hate crying? My face gets all red and puffy.
So instead-I am going to be strong and happily reflect on how far Ryder has come.
From a little guy who's entire hand only wrapped around the tip of my finger, who's head easily fit into my husbands hand, so frail and tiny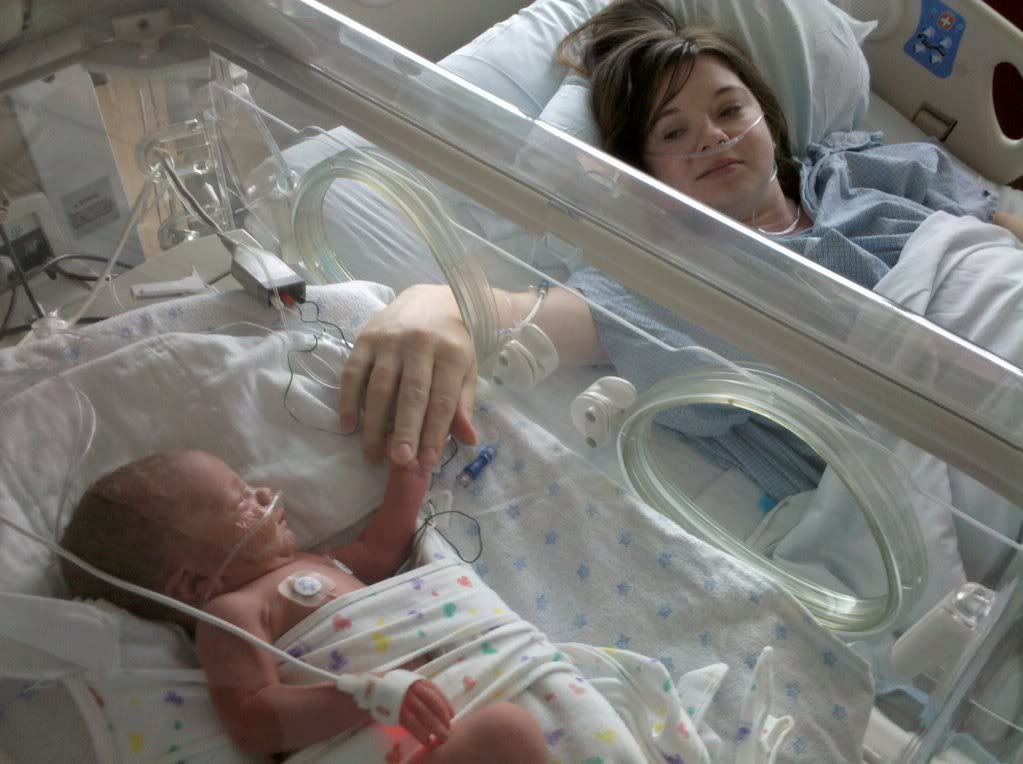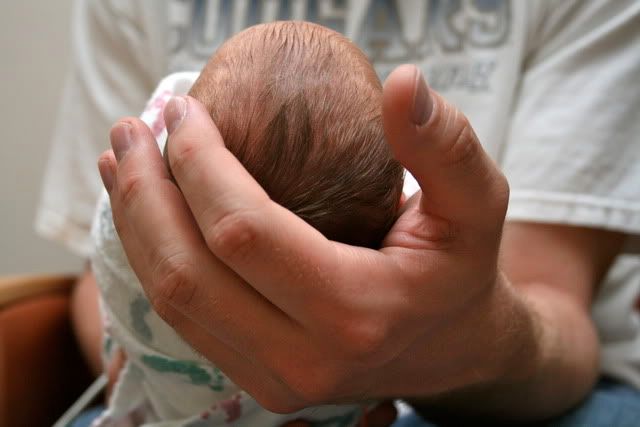 To this guy- full of life, always in a hurry, strong, calm, wonderful.
(with the debut of my new logo-what do you think??)
This Saturday he will be one-this Saturday I will be strong.
I am linking this post up with
Shell's
Pour Your Heart Out Wednesday