It's Thursday! Time for Proud Mommy Moments! This is your chance to write about those things your kids do that make you truly proud or "proud" in the sense that you want to hang your head in shame. You can read more about it
here
.
PLEASE remember to grab the button for your post. If for some reason you are having trouble with the button then you must at least link back to
Kmama
or I. Then add a link to your post either here or over at my amazing co-host
Kmama of the Daily Dribbles blog
-you only need to link up once it will show up on both blogs.
This week my PMM comes thanks to Lucas. When the school year began I worried about how Lucas was going to do-especially after
we pulled him out of school
to wait a year after only a week a year and a half ago. So when the school year began and Lucas received a
Learner of the Pack
award at the first kindergarten awards assembly I couldn't have been happier.
Last Friday was the final kindergarten awards assembly-and we got to go again.
This time Lucas received an award for learning all of his rainbow words (sight words). 100 of them! They only have to know the blue and purple words to pass kindergarten, so this is an awesome accomplishment.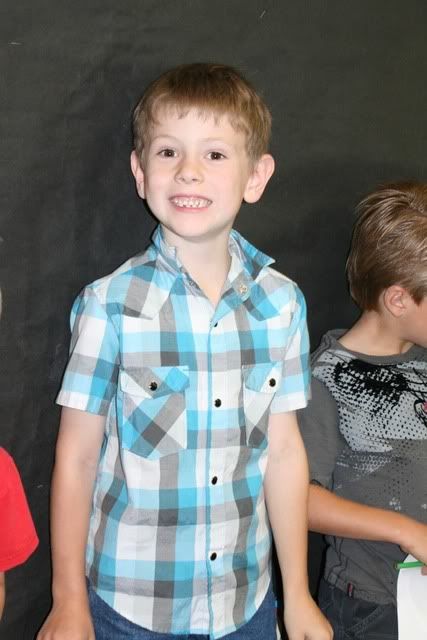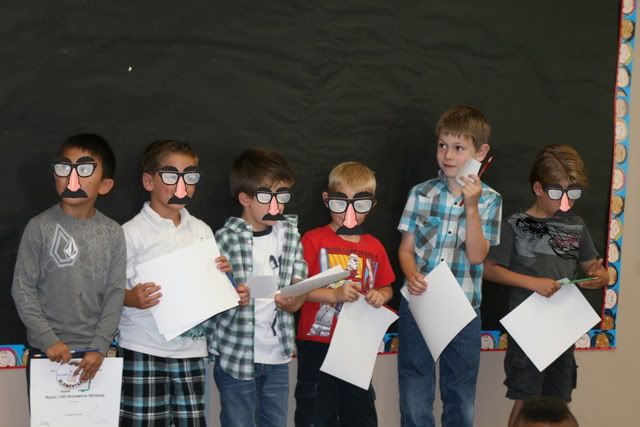 Lucas with some of his classmates-he is the tallest kid in his class
I am so proud of how well he has done this year and just hope that he continues to do well in school next year.
What is your PMM this week?
(Woops forgot to put in Mr Linkey! Here it is!)