Are you ready for Valentines Day? I will be making my trip to the dollar store tomorrow to get ready for our Fancy Family Valentine's Dinner. The kids totally look forward to this day and then Eric and I will go out to celebrate on a different night when the restaurants aren't so crazy busy. Here's some inspiration from our previous dinners to help you get ready- click on the links to see more details.
Come back tomorrow for Friday 5- it will be a linky for the first time, sharing 5 thoughts and 5 pictures from the week.
Fancy Family Valentines Dinner 2011
This was our first dinner when our new tradition began, we have loved it ever since.
Fancy Family Valentines Dinner
2012
Fancy Family Valentines Dinner
2013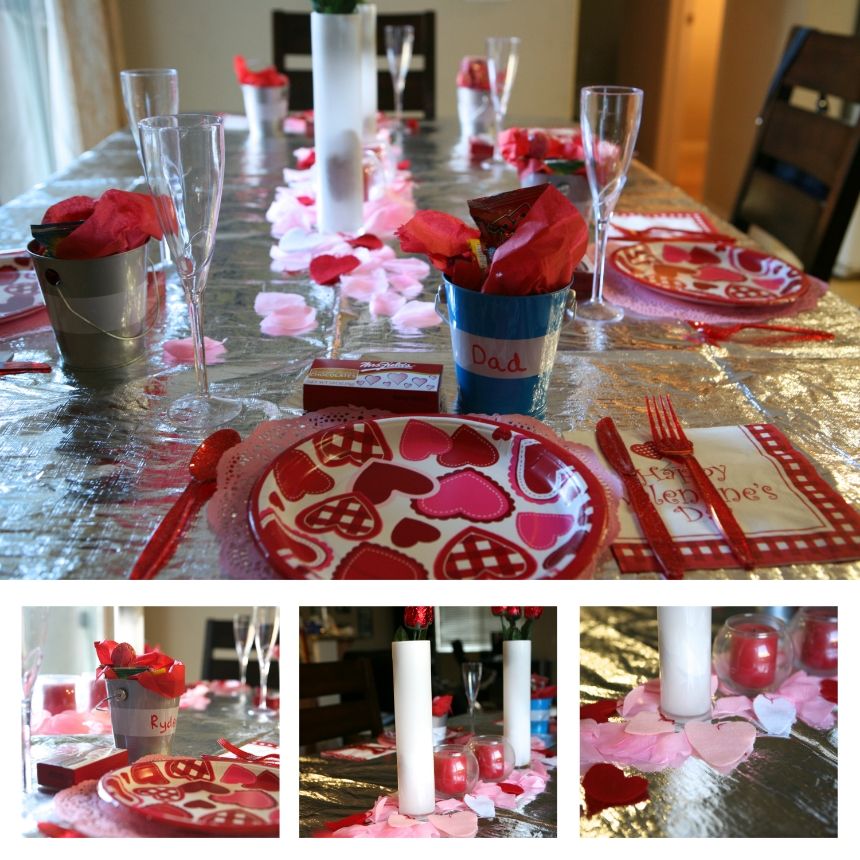 What do you do for Valentine's Day?